The Girl King
All that you thought you knew about Queen Christina of Sweden and then some in this lush retelling of the lesbian monarch's story.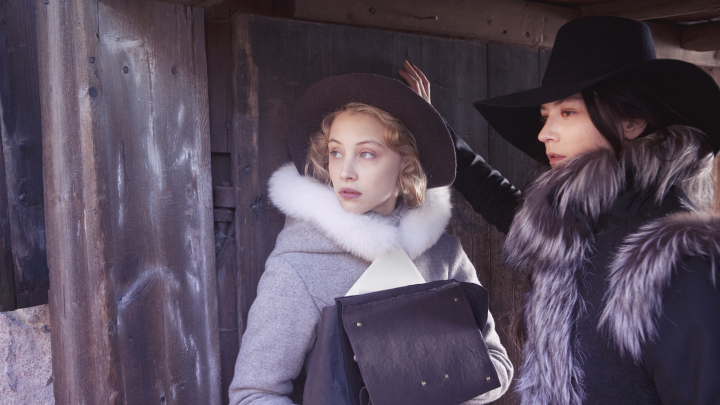 Director Mika Kaurismäki
Producers Wasiliki Bleser, Arnie Gelbart, Mika Kaurismäki, Rainer Kölmel, Martin Persson, Anna Stratton
Screenwriter Michel Marc Bouchard
With Malin Buska, Sarah Gadon, Michael Nyqvist
Finland-Canada 2015
106 mins
UK distribution Peccadillo Pictures
War, politics and religion are hot topics amongst the court of the 17th century monarch Queen Kristina of Sweden. However, it's her burgeoning sexuality and unapologetic desire to remain unmarried that causes the most consternation amongst her subjects and eventually leads to her self-imposed exile. The Girl King is both an historical drama about a kingdom on the brink of modernisation and religious change, and a deeply personal love story between the young and wilful queen and her treasured lady-in-waiting, Countess Ebba. Malin Buska gives a commanding performance as Kristina, magnificent and majestic in the throne room yet heartbreakingly vulnerable in her bedchamber. She is a queen who will not compromise her beliefs or values, and certainly not her heart.
Emma Smart
These screenings are generously supported by Embassy of Sweden in London.
Image gallery