From Afar
Desde Allá
Last year's Venice Film Festival-winner presents a riveting portrait of life in Caracas, as a middle-class professional becomes obsessed by a member of a street gang.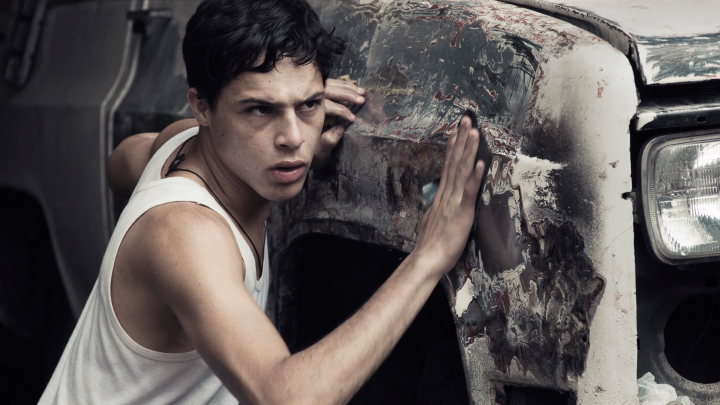 Director Lorenzo Vigas
Producers Guillermo Arriaga, Michel Franco, Gabriel Ripstein
Screenwriter Lorenzo Vigas
With Alfredo Castro, Luis Silva, Jericó Montilla
Venezuela-Mexico 2015
93 mins
Sales Celluloid Dreams
The winner of the Golden Lion at the 2015 Venice Film Festival, From Afar is the captivating story of Armando, an upper middle class 50-year-old living in a poor neighbourhood in Caracas. A professional denture maker, Armando spends his free time cruising the city streets for young men, whom he invites back to his place with the promise of financial reward. One of these young men is Elder, a cocky 17-year-old who assaults Armando during their first encounter. However, Armando continues to find himself drawn to his latest object of desire, developing a curious fascination with him that is soon reciprocated. Part social commentary, part slow-burn thriller, Lorenzo Vigas' measured study of loneliness and intimacy is an extraordinary achievement, demanding the utmost patience from its audience. But for those willing to give themselves over, the rewards are abundant.
Michael Blyth
Image gallery