Frangipani
In the first gay film from Sri Lanka, three young people in a small village find themselves in a tricky love triangle.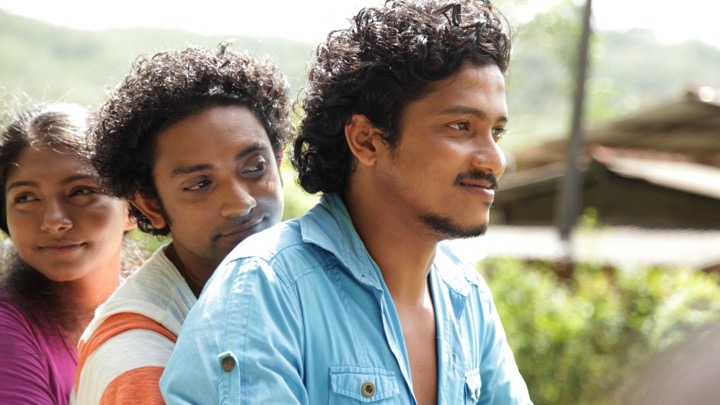 Open image gallery
Director Visakesa Chandrasekaram
Producer Visakesa Chandrasekaram
Screenwriter Visakesa Chandrasekaram
With Dasun Pathirana, Jehan Sri Kanth, Yasodha Rasanduni
Sri Lanka 2013
90 mins
Production company Havelock Arts Studio
In a small Sri Lankan village, Chamath is being pursued by the beautiful, wealthy and headstrong Sarasi. She doesn't want a traditional arranged marriage and is strangely attracted to this young man who yearns for freedom. Their relationship is tender but strained. Then, one day,nNalin arrives. A mechanic with a halo of curls and cupid bow lips, Chamath decides to ditch Sarasi. But Sarasi is determined to find love, and so turns her affections to Nalin, thereby sealing her position as the final point on a doomed love triangle. As Chamath and Nalin grow closer, social pressures weigh on them and they realise the consequences of their relationship are greater than they imagined. If at times cautious about its own ambition, Frangipani remains a light-footed and enjoyable first feature, and the first gay film from Sri Lanka.
Jay Bernard