Acknowledgements
A thank you to the people who make BFI Flare: London LGBT Film Festival possible.
British Film Institute Board of Governors
Josh Berger CBE (Chair) | Pat Butler | Charles Cecil MBE | Alison Cornwell | Pete Czernin | Tom Hooper | Matthew Justice | Oona King | J. Timothy Richards | Jonathan Ross OBE | Lisbeth Savill | Andrea Wong | Board Secretary Iain Thomson
British Film Institute Executive
BFI Chief Executive Amanda Nevill CBE | Director of Business Affairs Will Evans | Director of Digital Edward Humphrey | Director of Finance & Resources David Parkhill | Director of Film Fund Ben Roberts | Creative Director Heather Stewart | Director of Communications, Marketing & Audiences Richard Shaw | Director of Development Francesca Vinti | Director of External Affairs Fiona Cookson (and maternity cover Ceri Morgan)
BFI Flare Festival Team
Head of Festivals Clare Stewart | Deputy Head of Festivals Tricia Tuttle | BFI Head of Business & Industry Anne-Marie Flynn | BFI Festivals Producer Emilie Arnold | BFI Festivals Programmers Michael Blyth, Laure Bonville, Kate Taylor | BFI Flare Programmers Jay Bernard, Zorian Clayton, Brian Robinson, Emma Smart | Senior Programme & Guest Coordinator Muffin Hix | Guest Assistant Seán McGovern | Senior Industry Coordinator Jack Casey | Industry Assistant Pedro Vaz Simões | Events Coordinator Tegan Vevers | Hospitality Coordinator Fiona Fletcher | Exhibition Team Assistant Juliane Grieb | BFI Exhibitions Systems Manager Olivia Howe | BFI Festivals Administrator Simon Hiler | Cars Manager Alay Paun | Volunteers Coordinator Charlotte Forsdick | Flare Mentorship Programme Producer Alberto Pickers
BFI Flare Marketing and Design Teams
BFI Head of Marketing Tim Platt | Senior Marketing Manager – Creative Services | BFI Senior Campaigns Manager Nyree Jillings | Festivals Marketing Manager Melissa Byrd | Festivals Marketing Assistant Milly Maloco | Festival Digital Marketing Advisor Stephen Leach | Festival Programme Guide Editor Ian Haydn Smith | Festival Brochure Designer Marc Marazzi 
BFI Digital
Digital Production Clarissa Jacob, Cath Littlejohns, David Morrison, Dan Smith, Lou Thomas | Digital Content Henry Barnes, Anthony Thornton, Sam Wigley
BFI Flare Press Team
Head of Press & PR Judy Wells | Press & PR Coordinator Victoria Millington | PR Consultant Chris Lawrance | Press Office Assistant Elizabeth Dunk | Press Manager Delegate Centre Paul Smith
BFI Flare Education Team
Education Manager – Festivals and Conference Corinna Downing | Events Programmer – Learning and Interpretation David Edgar  | Events Coordinator Aga Barnowska
BFI Flare Screening Coordination Team and Despatch
Screenings Coordinator Heather Osborn | Assistant Screenings Coordinator James Hay | Despatch Manager Lorraine Salter and team
BFI Flare Technical Team
Head of Technical Services Dominic Simmons | Technical Services Coordinator Orianne Bastar | Technical Services Manager Chris Clarke | Content Supervisor Russell Would | DCP Technician James Pearcey | Content Technician John Rivett | BFI Technical Services Supervisors Steve Grey,  Simon Hoskins,  Mark Kennedy, Alexa Raisbeck | BFI Technical Services Technicians Peter Bell, Jackie Brett-Holt, Mike Cross, Andrew Dillon, Nick Fyffe, Roger Holland, Andrew Jenkin, Peter Knight, Hugh Limebear, Jonathan Lowe, Romano Pena Samboy, Mike Sanderson, Kelly Warman, Sam Wilkin
BFI Development
Associate Director, Business Partnerships Liz Muggeridge | Business Partnerships Managers Rosalind Pierce, Rachael Fisher | Business Partnerships Co-ordinator Rob Crich, Severine Tibi | Head of Development Events & Operations Brad Macdonald | Development Events Coordinator Anna Dudina
Box Office
Head of Commercial and Customer Development Martin Laws | Venue Manager Sian Harris | Lead Visitor Services Manager Udall Evans | Visitor Services Managers Joel Pullin, Emmanuel Tella, Nigel Turner, Grant Boult, Dominic Rafferty, Lauren Charlton | All our dedicated Visitor Services Assistants
Human Resources
Head of Human Resources & Organisation Development Sarah Carrington | HR Manager Aled Nurton | HR Advisor (maternity cover) Meera Shuja and the HR team
BFI Facilities and IT Management
Facilities Manager Duncan McKeich | Assistant Facilities Managers Lucia Salvemini, Charlie Merritt | Facilities Coordinator Mora Pantrini | Head of IT Mark Richardson | Festival IT Manager Ben Watson and the IT team
Festival Finance Team
Finance Manager Carol Granston | Management Accountant Hetal Unalkat and the Cash Office, Purchase Ledger and Sales Ledger teams
Thank you to any contributing staff we have inexcusably omitted.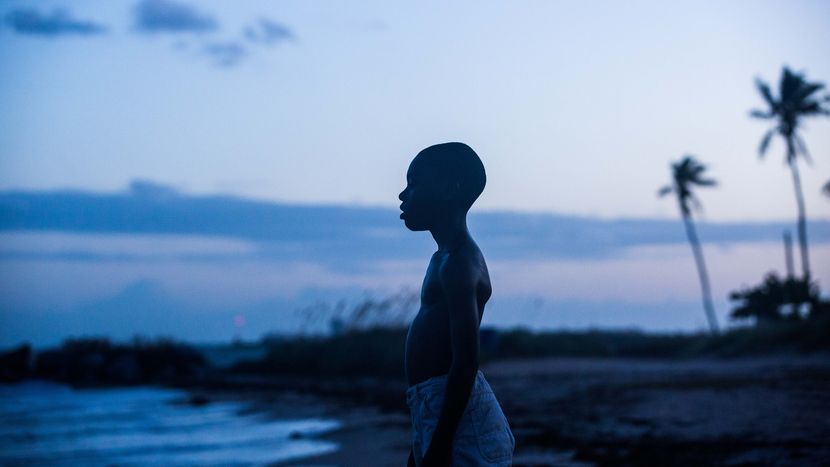 Join the BFI and save £10
Go green with our new paper-free option and pay only £30 by direct debit. Your promo code is PAPERFREE.