The Falling
Get ready to swoon. It's 1969, and a mysterious fainting sickness overtakes an English all-girl school.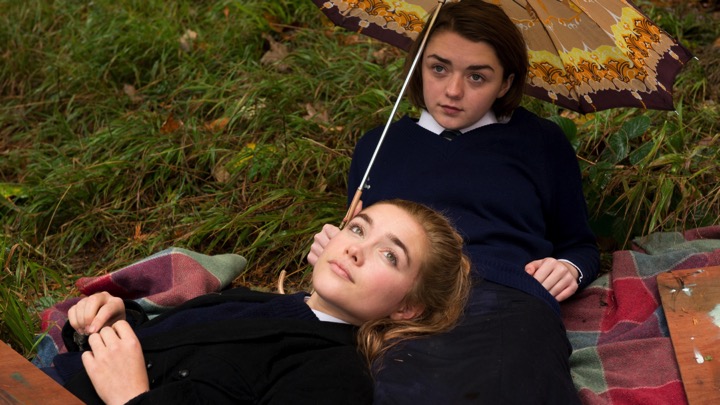 Open image gallery
Director Carol Morley
Producers Cairo Cannon, Luc Roeg
Screenwriter Carol Morley
With Maisie Williams, Florence Pugh, Greta Scacchi, Maxine Peake, Monica Dolan
UK 2014
102 mins
UK distribution Metrodome
It's 1969. An English girls' school is full of seething hormones and turbulent emotions. Lydia and Abbie are best friends, existing largely in a universe of two. Abbie (Florence Pugh) has a natural charisma and magnetism that enthrals Lydia (Maisie Williams, Game of Thrones) and her peers. When Lydia's older brother and Abbie sleep together, her fragile world starts to unravel. Then tragedy strikes and a mysterious delirium overtake the school. Brit Director Carol Morley (Dreams of a Life and The Alcohol Years, which previously screened in the Festival) uses a unique, stylised narrative approach to explore the peculiar, feverish realm of teenage girls. Shot through a delectably candy-coated lens by Agnès Godard (Beau Travail), with Everything But the Girl's Tracey Thorn contributing angular melodies, syncopated to match the off-beat, bittersweet emotion, Morley has delivered another beguilingly distinctive film.
Tricia Tuttle