Coming Out
A young man captures his coming out process on camera, with sometimes heart-warming, occasionally awkward, results.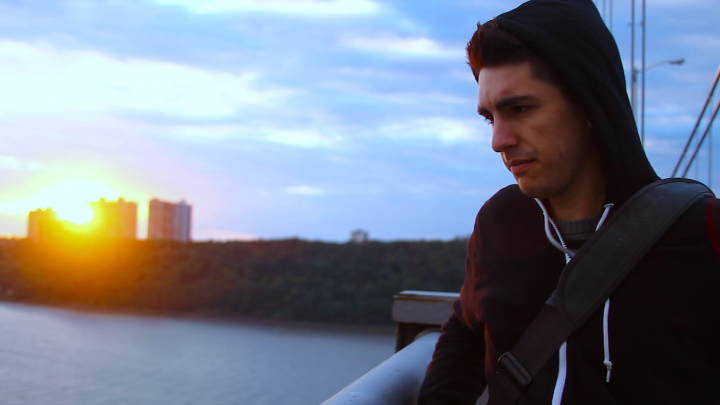 Director Alden Peters
Producers Alden Peters, Patrick Murphy
Screenwriters Alden Peters, Megan Mancini
USA 2015
72 mins
UK distribution The Film Collaborative
There's no question about it – coming out can be terrifying. But having concocted a seemingly perfect plan of filming every conversation in the hope of tempering any potentially negative responses, documentarian Alden Peters is ready to do it. The result, as Alden journeys across America to reveal all to his family and friends, is a collection of heart-warming, genuinely moving and occasionally hilarious encounters. Blending his own very personal story with tales of other queer kids utilising digital media as a means of coming out, this charming documentary proves that while technology may have advanced, fundamental emotions remain the same. A film for anyone who has faced the challenge of self-acceptance, Coming Out playfully explores shared experiences that unite LGBTQ people across generations.
Michael Blyth
Special Screening sponsored by the Interbank LGBT Forum Members: BNP Paribas, Citi, HSBC, Lloyds Banking Group, Macquarie, Nomura, Royal Bank of Canada, Societe Generale, Standard Chartered, State Street and UBS.
Image gallery