C.O.G.
The first screen adaptation of comic writer David Sedaris's work.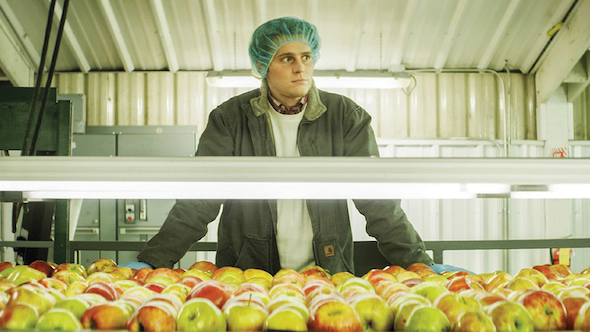 Image gallery
Director-Screenwriter Kyle Patrick Alvarez
Producers Cookie Carosella, Stephen Nemeth
With Jonathan Groff, Denis O'Hare, Corey Stoll, Dean Stockwell
USA

2012

88 min
Sales The Exchange
Marking the first screen adaptation of a David Sedaris work, this irreverent and characteristically cynical study of a young man facing a crossroads in his life effectively captures the idiosyncratic voice of its fêted author. Based on an essay from Sedaris' 1997 collection Naked, C.O.G. tells the story of a Yale graduate who, under a new alias, ditches his real life to work on an apple farm in remote Oregon. Navigating his way from one curious situation to the next, he encounters a series of lost souls, each of whom force him to take a long hard look at his life. Pitched to perfection by director Kyle Patrick Alvarez, this quirky and distinctive coming-of-age tale boasts some wonderful performances (particularly from Jonathan Groff as our nomadic antihero) and sets the bar high for further Sedaris adaptations that will hopefully follow.
Michael Blyth
Join the BFI
BFI Members
Enjoy priority booking for BFI Flare, and a world of benefits year round.