The Chambermaid Lynn
Das Zimmermadchen Lynn
Via a curiously unusual route, an obsessive-compulsive young cleaner meets an enigmatic sex worker who changes her world.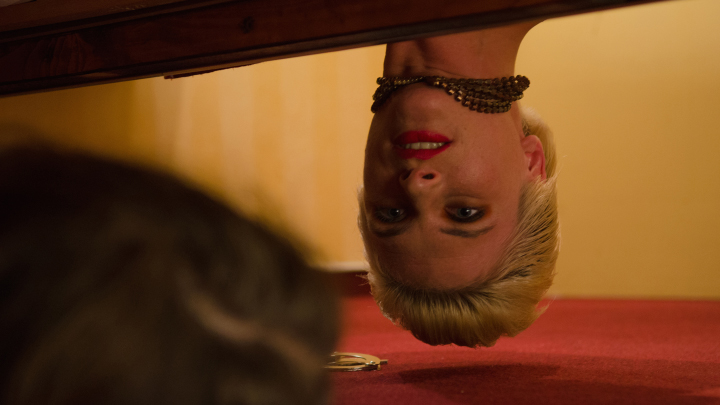 Director Ingo Haeb
Producers Ingmar Trost, Olaf Hirschberg
Screenwriter Ingo Haeb
With Vicky Krieps, Lena Lauzemis, Steffen Münster
Germany 2014
90 mins
UK Distribution TLA Releasing
An intense examination of desire that will take you to the edge, The Chambermaid Lynn follows a woman recently discharged from a psychiatric hospital. Employed by a plush hotel, she also has to care for her ailing and cantankerous mother. However, what really stokes Lynn's fire is her fetishistic fascination with the hotel's guests, particularly those whose rooms leave tantalising traces of their lives. She is soon drawn to the enigmatic and beautiful Chiara, a sex-worker who introduces her to the twin notions of endurance and ecstasy. This wouldn't be a story if everything went smoothly, and it wouldn't be kinky if there wasn't some pain.
Jay Bernard
+ Between Silences
Power, domination and class are at play in this story of the break-up between a wealthy women and her sex-worker lover.
Director Siham Bel, Axel Ducret
France 2015
15 mins
Contains scenes of a graphic nature. Over 18s only.