Bridegroom
Have your tissues at the ready for this beautiful and touching documentary about a young love that was tragically cut short.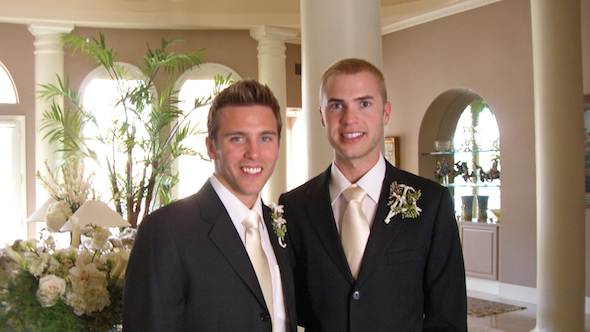 Image gallery
Director Linda Bloodworth Thomason
Producers Linda Bloodworth Thomason, Shane Bitney Crone, Allen Crowe, Ron White, Harry Thomason, Doug Jackson
USA

2013

80 min
Sales Mozark Productions
Inspired by a YouTube video posted by Tom Bridegroom's grieving partner Shane, marking the anniversary of his tragic death, Bridegroom is the journey of their love and the emotional aftermath of Tom's death. It's the story of how two young men from different small towns in America met and through the strength of their love found the courage to come out to their families and create a life together. When Tom died, Shane found himself with no legal recourse to fight Tom's parents who barred him from his funeral. Using video footage Tom and Shane filmed together and in candid interviews with their family and friends, Bloodworth Thomason hasn't just documented a heartbreaking story, she's created a beautiful testament to a love that stays with you long after the film is over.
Emma Smart