Born This Way
The lives of LGBT people in Cameroon, bravely explored and celebrated in this important documentary.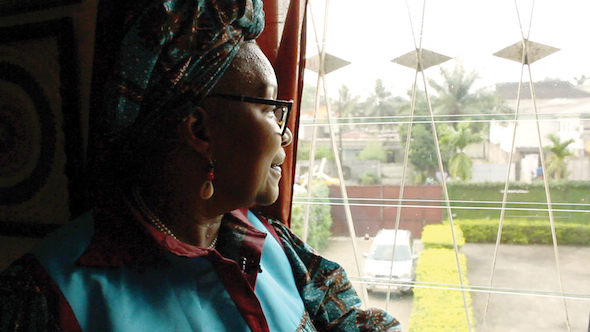 Image gallery
Director-Producers Shaun Kadlec, Deb Tullmann
USA

2013

82 min
Sales The Film Collaborative
At a time when LGBT rights around the world are being stripped away, it's more important than ever to highlight stories from places that punish you for being who you are. An excellent documentary about prejudice against the lesbian and gay community in Cameroon, Born this Way does exactly that. Filming with secret cameras and under constant threat of being discovered and deported, Kadlec and Tullmann follow four brave gay and lesbian Cameroonians who discuss candidly the difficulty of being queer in a country where homosexuality is illegal. While the reality of life is bleak, the film shows there is hope for LGBT people, whether it is inside the sanctuary that is 'Alternatives Cameroun', the country's first LGBT centre, or at the hands of the amazing human rights lawyer Alice Nkom who is fighting to protect LGBT rights. A timely and important documentary.
Emma Smart
In association with Human Rights Watch Film Festival.