BFI Flare Closing Night Party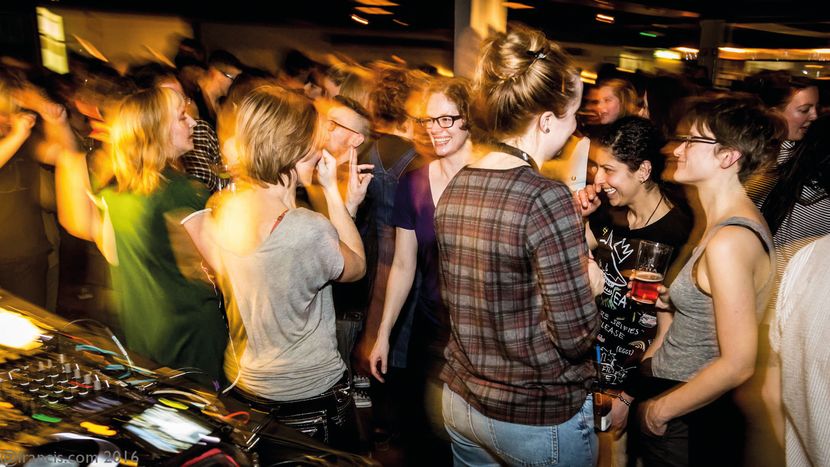 Whilst it's sad to say goodbye, it's always fun to watch us leave. Join us, along with our filmmaker and Industry guests for a celebration of BFI Flare 2017 at our official closing night party. Complimentary drinks on arrival and dancing shoes essential. UNSKINNY BOP Our favourite East End disco run by 'a couple of fat dykes' returns to BFI Flare's steamy closing night shores, and we couldn't be more excited. The Bops throw parties for queers, feminist thrill-seekers and other misfits. They frown upon posturing and meanness! Expect to hear songs that make you dance in the following rough proportions: *25% Good pop and r'n'b, 25% Riot grrrl, punk, indie, 25% 50s, 60s, 70s & 80s, and 25% Camp.*Measurements are approximate.
Tickets £10 in advance. Limited availability.
Join the BFI
BFI Members
Enjoy priority booking for BFI Flare, and a world of benefits year round.