Age of Consent
Leather, rubber, uniform, skinhead, sportswear, history, community and gay rights.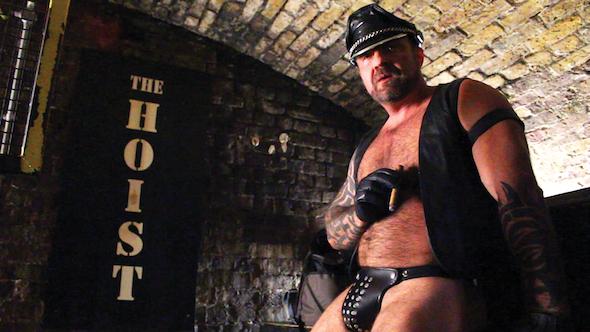 Image gallery
Director-Producer-Screenwriters Charles Lum, Todd Verow
UK

2013

88 min
Production company Bangorfilm
This documentary by festival favourites Lum and Verow tells the story of The Hoist (open since 1996 and now one of London's only surviving leather bars) and in doing so tells the story of gay sex from decriminalisation to Grindr, taking in police entrapment, the Spanner case, safer sex and Section 28. Age of Consent is informative and eye-opening – did you know more gay men were arrested and convicted of gross indecency in 1989 than in 1966? – while being playful, funny and downright filthy. Described by the barman as a 'sneaky, sexy, dirty wee hole', The Hoist and its patrons could be seen as representing the antithesis of the recent trend in mainstream gay politics towards assimilation. But, with encroaching gentrification and more people using the internet to hook up, what does the future hold?
Jason Barker
Contains scenes of a graphic nature. Over 18s only.
Join the BFI
BFI Members
Enjoy priority booking for BFI Flare, and a world of benefits year round.