After Louie
Alan Cumming plays a New York artist mourning for his dead friends, whose life is turned upside down by an encounter with a much younger man.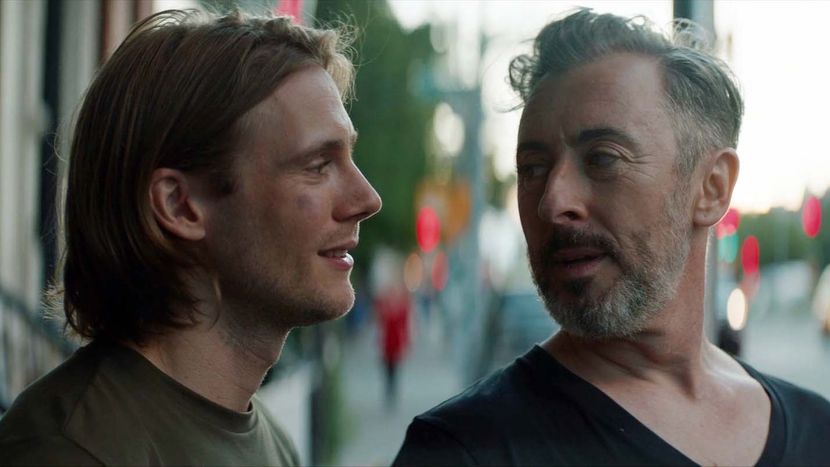 Dir Vincent Gagliostro
Prod Lauren Belfer, Bryce Renninger, Alan Cumming
Scr Vincent Gagliostro, Anthony Johnston
With Alan Cumming, Zachary Booth, Sarita Choudhury
USA 2017
100min
These members of the filmmaking team are expected to attend the festival:
Vincent Gagliostro, Director; Zach Booth, Actor; Anthony Johnston – Actor, Screenwriter; Bryce Renninger, Producer; Lauren Belfer, Producer
See the full list of visiting festival guests. Please note that we can't guarantee guest attendance at any particular screening.
Alan Cumming gives a stand-out performance as troubled New York-based artist Sam. A survivor of the AIDS epidemic, his flat is full of souvenirs and memories of former lovers, along with evidence of his time as an activist in ACT-UP. He meets a young man in a bar and assumes that because of his youth the only reason for him to pursue a sexual encounter is a commercial one. However, it turns out to be the catalyst for a new phase in his life as an artist. This is a passionate, articulately told story dealing with the unresolved trauma of loss for those who lived through the 1980s and 1990s. It also offers an answer for turning the grief and anger into an inspirational sharing of knowledge and experience, expanding the possibilities of intergenerational understanding.
Brian Robinson
Image gallery