Continental
The story of the man behind the infamous Continental bath house in NYC is vividly told in this entertaining documentary.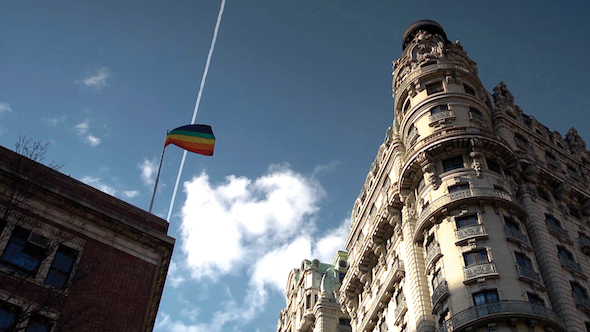 Image gallery
Director Malcolm Ingram
Producers Matt Thomas, Nhealan McMillan, Richard Cote, Herb Campbell Jr, Salah Bachir
USA-Canada-Australia

2013

83 min
Production company TBC Productions
New York City bathhouses of the late 1960s and early 70s have become legendary; in many ways they set the stage for the golden age of gay sexual expression, and The Continental was the most infamous of all. Founded by the enigmatic Steve Ostrow, it soared above the others because of the musical entertainment on offer each night. Gladys Knight, Labelle, and an unknown Bette Midler all played its tiny poolside stage along with many others. Ingram's fascinating and well made documentary offers a rare glimpse into our queer cultural past, and not just the story of The Continental but of Ostrow himself; a most charming and gregarious host, who took his role as gay liberator seriously and ran the best little bathhouse in NYC.
Emma Smart
Join the BFI
BFI Members
Enjoy priority booking for BFI Flare, and a world of benefits year round.