World premiere
Fulboy
An intimate portrait of an Argentinian football team whose effortless eroticism fills the screen, from locker room to pitch.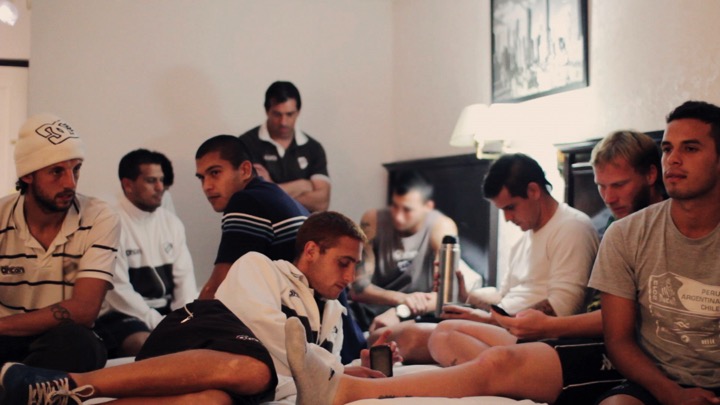 Open image gallery
Director Martín Farina
Producer Derek Curl, Martín Farina
Screenwriter Martín Farina
With Tomás Farina, Jorge Luis Medina, Gonzalo Peralta
Argentina 2014
81 mins
UK distribution TLA Releasing
This unusual film is a richly wrought portrait of the unseen world of professional football in Argentina. With unique access to a team across the course of a season, thanks to the filmmaker's brother, we get a privileged all-round view of a life in football, from training ground to locker room. Co-edited by Festival favourite Marco Berger, this is a gentle homage to the team, with a fetishistic delight in the kit, the bodies and the preening masculinity of young footballers in their prime. The weekends spent far from home, the gruelling round of training and the hours of waiting in luxury hotels all add up to a tense atmosphere of restraint, very different to the energies expended on the pitch. Recommended for those who regret never having been picked for the team, who fantasise about being in the shower after the match, are just curious, or even just love football.
Brian Robinson