Room at the Top
+ Naples is a Battlefield
Class ambition and romantic struggle underpin Clayton's acclaimed debut.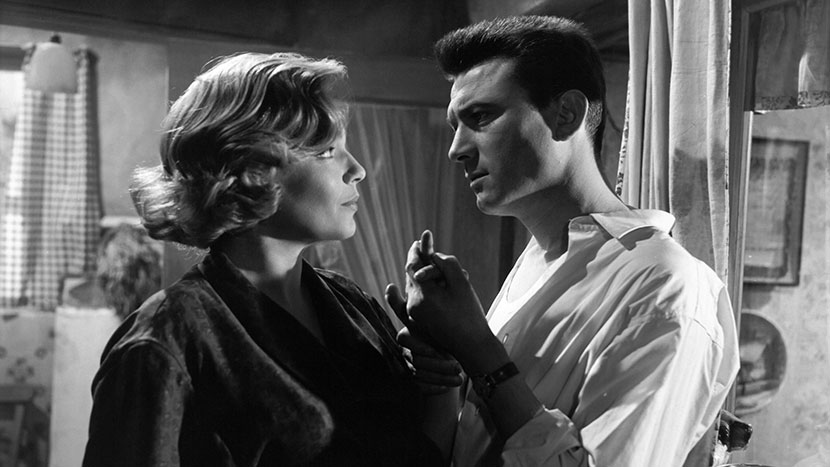 UK 1959
Dir Jack Clayton
With Laurence Harvey, Simone Signoret, Heather Sears, Donald Wolfit
117min
35mm/Digital
Certificate 12A
Laurence Harvey plays Joe Lampton, an aspirational clerk embroiled in a fateful love triangle with the daughter of a local factory owner and an older married woman – an Oscar®-winning turn by Simone Signoret. Clayton's take on John Braine's novel of working-class ambition is credited with launching the British New Wave, ushering in an era of realism and maturity in British cinema.
The 35mm version of the film will be screened on Saturday 18 December. The digital version will be screened on Wednesday 29 December.
See another screening of this film.
+ Naples is a Battlefield
UK 1944. Dir Jack Clayton. 13min
Clayton's short shows the colossal challenges of rebuilding Naples.
The screening on Thursday 2 December will be introduced by BFI Curator Josephine Botting.