A Man Escaped
Un condamné à mort s'est échappé
Robert Bresson's account of a prison break is precise and philosophically nuanced.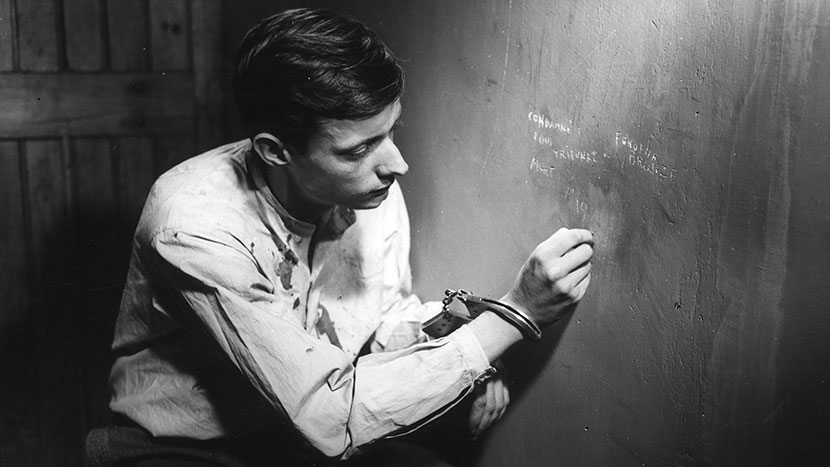 France 1956
Dir Robert Bresson
With François Leterrier, Charles Le Clainche, Maurice Beerblock
90min
35mm
English subtitles
Certificate U
Bresson's meticulous account of a life lived in a cell, and the planning and execution of the escape, is a meditation on existential and spiritual themes rendered in precise physical terms. The mechanics of the escape become a metaphor for man's imprisonment.
Bassam & Riz: Man stuck in prison tries to break out. Bam! It's simple, wonderful. Breathtaking. A testament to the power of restraint.