The Fight for the Matterhorn
The Fight for the Matterhorn
Der Kampf ums Matterhorn
British and Italian climbers battle for the Alpine peak in this breathtaking thriller.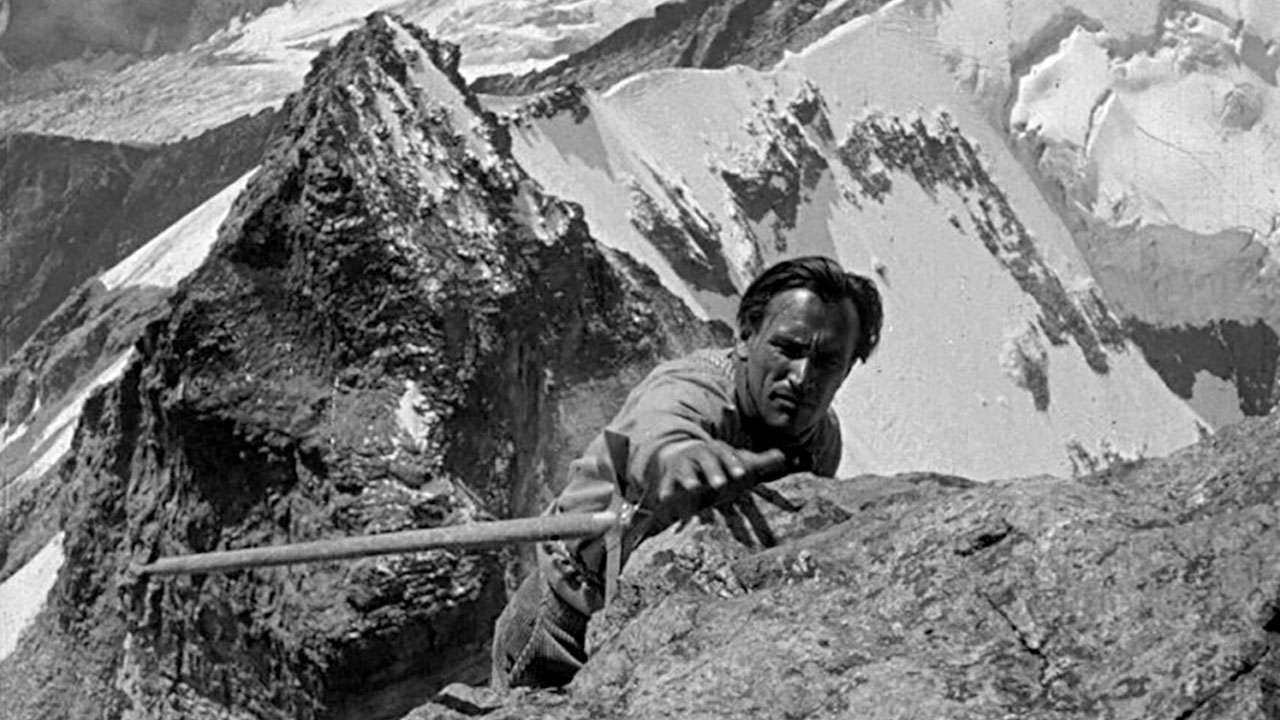 Director

Mario Bonnard, Nunzio Malasomma

With

Luis Trenker, Clifford McLaglen, Peter Voss

Germany-Switzerland 1928. 117min

Digital (restoration)

English subtitles

With live piano accompaniment
Vertigo-sufferers beware: this prized example of the interwar 'mountain film' thrillingly recreates the 1865 battle between English climber Edward Whymper (Voss) and Italian rival Jean-Antoine Carrel (Trenker) to be the first to reach the summit of the Matterhorn. Marvel at Alpine athlete Trenker's entertainingly petulant performance, the breathtaking vistas and sheer courageousness of the filmmakers – while teetering on the edge of your seat.
The screening on Thursday 6 January will be introduced by BFI curator Bryony Dixon.