Black Rain
Kuroi ame
A haunting, overwhelmingly moving account of the lingering impact of the Hiroshima bomb on a trio of Japanese people.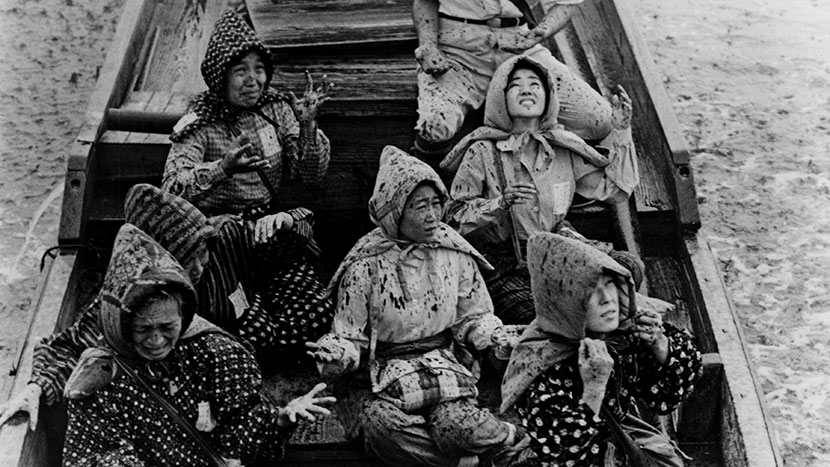 Japan 1989
Dir Shôhei Imamura
With Yoshiko Tanaka, Kazuo Kitamura, Etsuko Ichihara
123min
35mm
English subtitles
Certificate PG
Shôhei Imamura's haunting adaptation of Masuji Ibuse's 1965 novel opens in Hiroshima on the seemingly unremarkable morning of August 6th 1945. Despite its searing, horrifying vision of the aftermath of the nuclear blast, New Wave veteran Imamura approaches the story with compassion and rare restraint as it follows a middle-aged couple and their marriageable niece – who survive the bombing, only to face a lifetime of radiation sickness and social prejudice.