Black Narcissus
A nun develops some dangerous habits in Powell and Pressburger's thrilling masterpiece.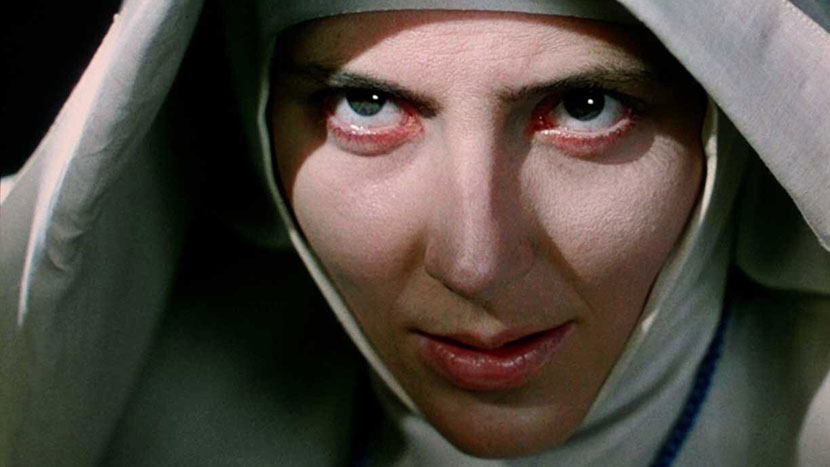 UK 1947
Dirs Michael Powell, Emeric Pressburger
With Deborah Kerr, David Farrar, Flora Robson, Sabu, Kathleen Byron
101min
35mm (Technicolor print preserved in the BFI National Archive)
Certificate U
'One is starved for Technicolor up there'. This is, of course, a quote from another Powell and Pressburger film, A Matter of Life and Death, but I often think of it when I'm missing the cinema. I've only ever seen their 1947 classic Black Narcissus on the small screen, so I'm selfishly picking it to redress that. I've long thought of it as the most gorgeous use of Technicolor in cinema, and one particular shot in the climax always takes my breath away – the shocking transformation of Sister Ruth. I look forward to savouring this moment in NFT1.
Edgar Wright
The screening on Sat 22 May will be introduced by director Edgar Wright.