BFI Mediatheque
Explore the riches of the BFI National Archive for free.
The Mediatheque is open to all visitors to BFI Southbank. If you are based in the UK, you can also continue to visit BFI Player to enjoy content from the BFI National Archive that is available online.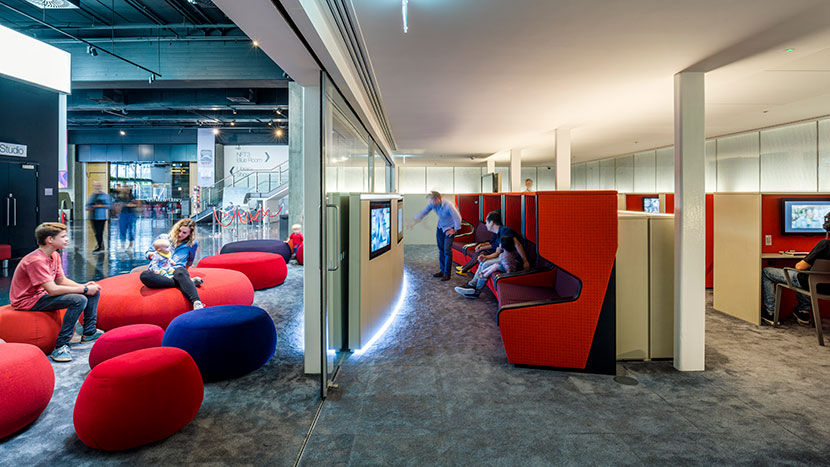 Whether you're a researcher, film enthusiast or simply nostalgic for the television of your childhood, the BFI Mediatheque is a unique place to come, watch and discover wonderfully curated treasures of British film and TV history.
Use of the Mediatheque
open Tuesday to Sunday 11:00-21:00
closed on Mondays, except Bank Holidays
choose a booth and touch the screen to start your viewing. Headphones are provided, but you are welcome to bring your own, wired headphones if you prefer. If you'd like to view with a friend, we have four sharing booths available
we would request that visitors continue to wear masks inside the mediatheque and when moving around the building. Health exemptions apply and you do not need to wear one in our bars or café area
the space is deep cleaned overnight and hand sanitiser is available for your use
We look forward to welcoming you again soon.