Funday TV preview: Terry Pratchett's The Abominable Snow Baby
+ Q&A
This animated festive treat is based on Terry Pratchett's much-loved story.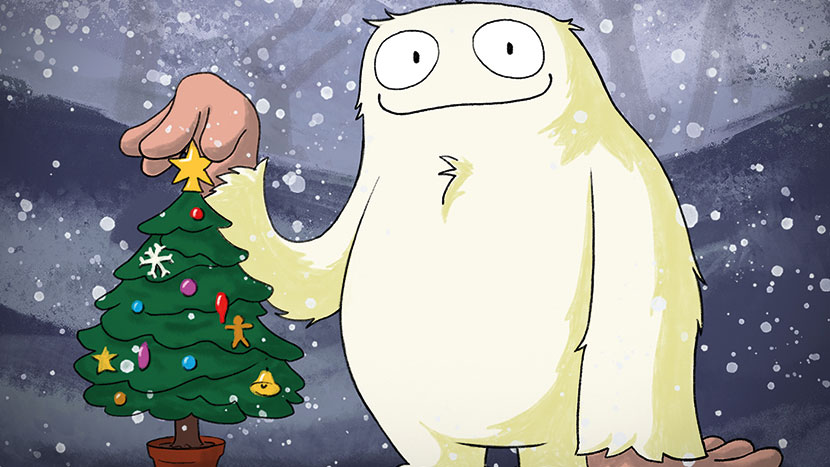 Channel 4 2021
Dir Massimo Fenati
With the voices of Julie Walters, Hugh Dancy, David Harewood
30min
When a great blizzard descends on the small town of Blackbury, home to Albert and his granny, it appears to have brought a 14-foot tall Abominable Snow Baby with it! Where the locals show fear and hostility, Albert and his granny treat the creature with respect and love, and it isn't long before the townsfolk are forced to see the error of their ways. Terry Pratchett's much-loved tale provides the basis for this new animated, wonderfully festive film.
+ Funday workshop: Terry Pratchett's The Abominable Snow Baby
Sat 4 Dec 10:30 Foyer
Before you meet The Abominable Snow Baby on the big screen, come and take part in our festive family workshop in the main foyer at BFI Southbank. Design your own member of the Abominable Snow Baby family, or have a go at making an animation and drawing some snowy pictures.
This is a drop-in workshop, free to ticket holders of the film.