Discussion Event: The Radical Land of Oz
A guest panel explores L Frank Baum's imagined otherworld, and various artistic versions of it.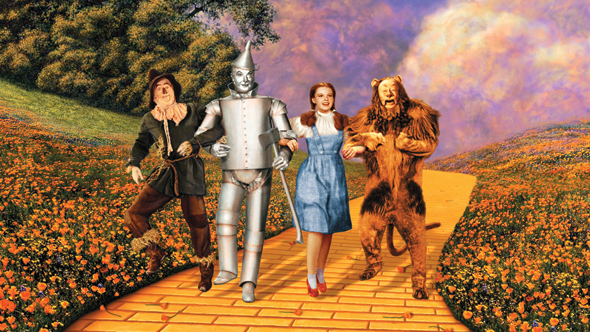 Since L Frank Baum began to chronicle The Land of Oz at the turn of the 20th century, it has tantalised those seeking escape to an alternative world. This discussion event examines the possibility of identifying Baum's imagined otherworld – and various artistic iterations of it – as radical utopia and political fantasy: The Wonderful Socialist Queer Psychedelic Land of Oz?
Chaired by season curator Rhidian Davis, with guests to include writer and critic Sophie Mayer and academic Matthew Beaumont (UCL).
We are pleased to announce that writer Geoff Ryman will be joining the panel.
Tickets £5