Doctor Who: The Abominable Snowmen (Animated)
Doctor Who: The Abominable Snowmen (Animated)
This newly created animation accompanies the existing audio of a classic Patrick Troughton-era time-traveling adventure.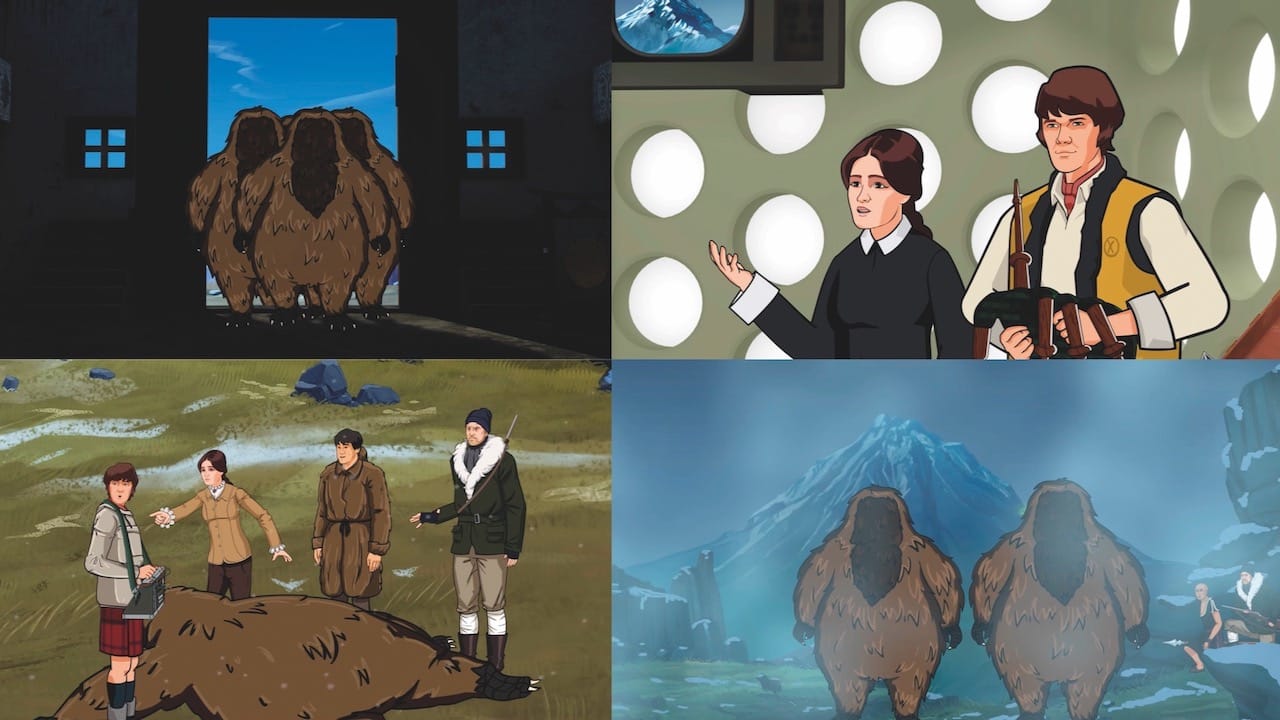 Directors

Gerald Blake/Gary Russell and Chloe Grech (Animated)

With the voices of

Patrick Troughton, Frazer Hines, Deborah Watling

UK 1967/2022. 6x25min episodes
The Doctor, Jamie and Victoria land in Tibet around the same time that the body of explorer Professor Travers' companion is found in mysterious circumstances. When the Doctor is apprehended and imprisoned, it is up to his friends to help him, even as a terrifying threat begins to emerge.
With five of the original episodes missing, except for their audio, this new animated version presents the complete story 55 years after it first screened.
Tickets £15, concessions £12 (Members pay £2 less).
Doctor Who: The Abominable Snowmen will be released by BBC Studios on Blu-ray and DVD soon.