Mini Filmmakers' Club
A weekly term-time session for 8 to 11-year-old children to get involved in film.
11 January - 15 February 2020
10:30 AM-12:30 PM, BFI Southbank
Price per child: £85 per term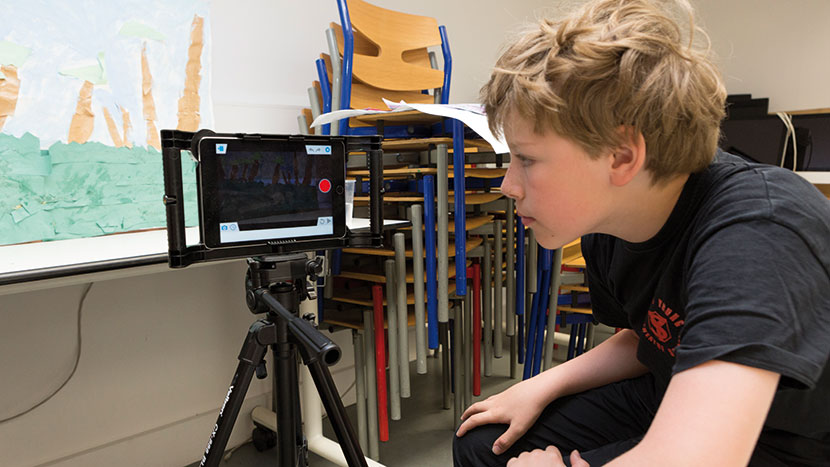 Wizard School
This term we'll learn about the cinematic techniques that make the Harry Potter films so spectacular and make our very own fantasy inspired films.
Joanna van der Meer / Family Learning Programmer
Paul Cotrulia / Lead Film Tutor for BFI Film Clubs
The clubs are taught by experienced tutors who are DBS certified.
Parents/guardians will be contacted in advance of the event to confirm booking details.
Any questions? Please contact Family Learning Programmer Joanna van der Meer by email: joanna.vandermeer@bfi.org.uk
Parents can download the BFI Film Club parent/guardian consent form which we need to have completed in order for children to be left with us for Film Club sessions. You can email them back to Joanna - see email above - or bring it in when your child comes to the first termly session of film club.
Download the parent / guardian feedback form for Mini Filmmakers' Saturday Club.
Advocates for BFI Film Club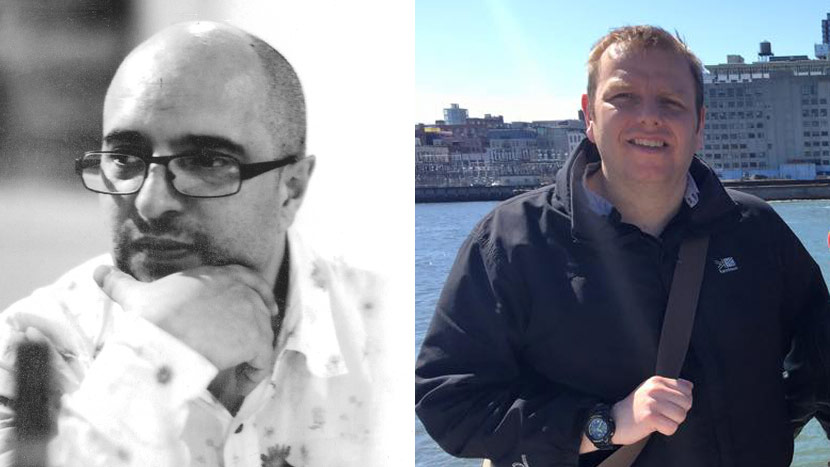 Dominic Minghella (film producer and screenwriter/creator of Doc Martin, above left) and Graham Chalk (director of Film and Media Production, Brit School, above right)
BFI Film Club is delighted and proud to welcome on board two outstanding advocates for the fabulous work that is done by children at BFI Saturday Film Clubs. Advocates support all we do and are committed to helping with inspiring the children attending our unique film clubs.
About Dominic
I started after university as a runner, stopping traffic for a car commercial in Ireland. I realised fairly quickly that the commercials world wasn't for me, but the talented people I met there have remained important friends for me. I knew I had to write, so I set about reading scripts for film companies and Central (part of the old, federal ITV network) and teaching myself how to write for the screen. I was lucky enough to land a job assisting a legendary TV producer, Deirdre Keir, who gave me opportunities to script-edit and write, and to see how a new drama is put together -- the concept, the talent, the locations, the look and feel all, ideally, working in harmony. At the same time as I was working on new dramas, and putting the lessons I had learned to use on my own creations, I was also the happy spectator and sounding-board for my brother, Anthony, a Chairman of the BFI, whose amazing film career naturally provided a window into the world of filmed drama which amazed him as much as it did me. Those were halcyon days.
Your best advice to young people wanting to work in the industry?
My advice to would-be filmmakers is to make films, without waiting for permission. Find a camera, tell a story, learn your craft. Find others in your chosen specialty whom you admire and wish to emulate, and try to get time with them, to learn their habits and benefit from their experience. Film-makers are essentially self-employed, and that can be a blessing - if you realise you shouldn't wait for offers, but just crack on with making stuff. My brother used to say, "Do something creative every day." That's a tall order, and I don't always succeed, but I try to follow that advice.
Your favourite film / TV show
Favourite films: Truly Madly Deeply, The English Patient, The Talented Mr Ripley (no bias - they are objectively the best!) TV: The Sopranos.
About Graham
Growing up in the North East, I knew that I wanted to work on films. As a child I used to love the films of Ray Harryhausen and this lead to an interest in how movies are made. I subsequently went on to study model making at university and was then fortunate enough to gain a place on apprenticeship working in both film and TV. Working in Prop departments, I was responsible for helping build and dress sets as well as making key props or items to be used in the film or TV programme that I was working on. After seven years working freelance on various projects I started teaching film in a college local to me. In 2016 I was appointed Director of Film & Media at The BRIT School, where I currently manage and teach across courses from key stage 4 to post 16.
Your best advice to young people wanting to work in the industry?
It has never been easier or there has never been more opportunities to make films or video content than there is now. My advice is pick up a camera, any camera and start filming. Find other budding filmmakers and work together to make films. You will learn more about filmmaking by making films. Have fun, some of your films will be great but some will be dreadful, but that's alright because you'll always learn more from your mistakes than you will from your successes.
Your favourite film / TV show
This is a hard one - depends who is asking? I sometimes say Butch Cassidy and the Sundance Kid to try but secretly it is Star Wars, I grew up on the original trilogy and it is somewhat responsible for my love of everything film.
Film Club FAQs
The questions about our Film Clubs listed below crop up frequently so please see if your question appears before contacting Programmer Joanna van der Meer as it may take her time to reply to a direct query.
Q. Do you have space for my child to join your club?
A. You can find out about availability of space by contacting box office (020 7928 3232) as they monitor the numbers who have booked up. Joanna does not have this information to hand. Box office opening hours are 11.30am – 8.30pm daily.
Q. Can I reserve a place for my child (before bookings open?).
A. Sadly, no – you will need to secure a place by purchasing a ticket for your child for the term.
Q. I purchased a ticket for my child for the 'term' – why do I have to pay again when they return after the half term break?
A. We call it a termly booking, however, a term is judged to be from the start of a term to the half term break, then the next film club term will begin when another booking will have to be made. As the clubs are so popular, it's fairer to run bookings this way and it makes the cost more affordable.
Q. My child is only interested in animation filmmaking, is the club suitable for them?
A. The club covers animating each year, however, terms are themed differently and often the children decide what they are interested in for the following term, eg. documentary, fantasy, comic book heroes etc. so it wouldn't really be suitable for a child only interested in animating.
Q. Can my child who is interested in joining come to an initial session to try it out first before we go ahead and book?
A. Yes, this is absolutely fine, but do contact Education Programmer Joanna about this - Joanna.vandermeer@bfi.org.uk
Q. Is this a course in filmmaking for children?
A. No, it is a film club and as such the activities build to a comprehensive knowledge about all aspects of film over time, but no term can be viewed or is delivered as a 'course' in filmmaking. The club is a space where children come to be creative and can socialize and make friends with other children who love film, and who perhaps like the idea of drama and performance which is captured on film and which teaches about filmmaking alongside all the other creative processes that occur through the activities. Activities include scripting, drama, performance, shooting, directing, editing and many others besides!
Q. Do we get to see the films made?
A. Yes, finished films are posted to our popular Youtube channel: youtube.com/bfifamilyfilms and if we are confident they have been finished to the best possible standard (they frequently need more time spent on the final edit) children are able to take them away on a memory device (which they will need to bring in). Or they may be screened at the end of term but we don't like to promise this in case all the work on them hasn't been completed.
Q. I'm not happy about my child being on Youtube, can they still attend the club?
A. It's not possible to withhold films from Youtube that have been made by Film clubbers – if you don't wish your child to feature in our films, we can accommodate them as they can be assigned to working the camera, prop making or editing or other tasks, just let the tutors know before they begin the club.
Q. Who are the tutors for Film Club?
A. They are experienced film tutors who have backgrounds in film teaching and are also filmmakers in their own right. The lead tutor is Paul Cotrulia, who is a professional filmmaker and teacher. He has tutored at Pauline Quirk Academy and in a freelance capacity at many organisations and institutions. Daniel Ramsden and Gabriella Rae are the assistant tutors and likewise have a great deal of filmmaking and film teaching experience behind them, which includes tutoring for Sparks and PQA.
Anything further to the above do feel free to contact Joanna van der Meer (Education Programmer/Film Tutor) who will be happy to help you: Joanna.vandermeer@bfi.org.uk
BFI Family Learning is grateful to ZuLogic Ltd for supporting our activity programmes by supplying us with their animation software Zu3D. See examples of animations created with the software at www.youtube.com/bfifamilyfilms

Calendar
BFI Riverfront will be closed all day Tuesday 17 December for a private hire.
Our two secondary entrances are now closed. Access to BFI Southbank will be through the Riverfront and Theatre Avenue entrances.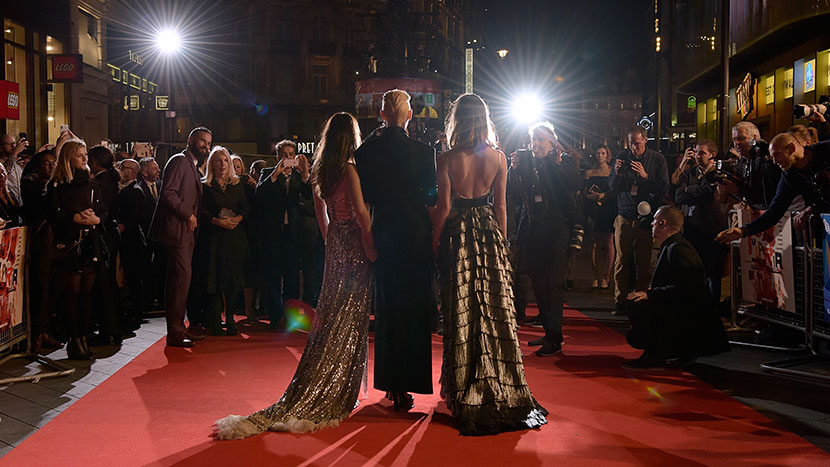 BFI Membership
Become a BFI Member from only £37.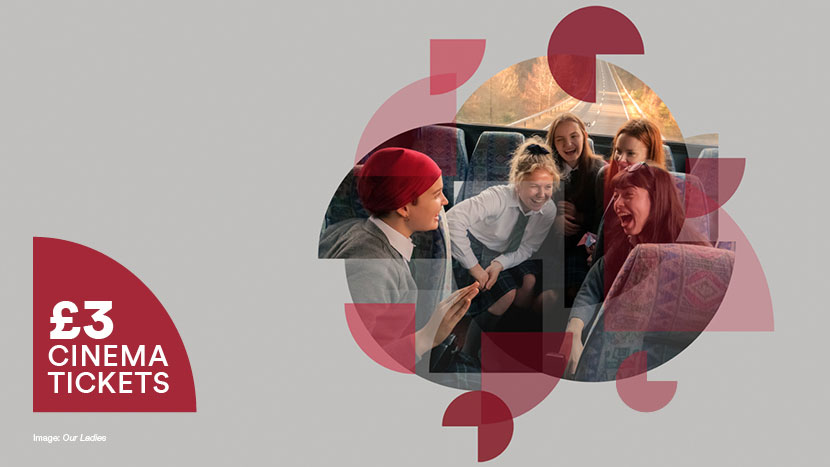 25 & under
If you're aged 16 to 25, you can get £3 cinema tickets at BFI Southbank to any film, any time.