Woman with a Movie Camera Summit 2018
A day of talks and events on women, power and film.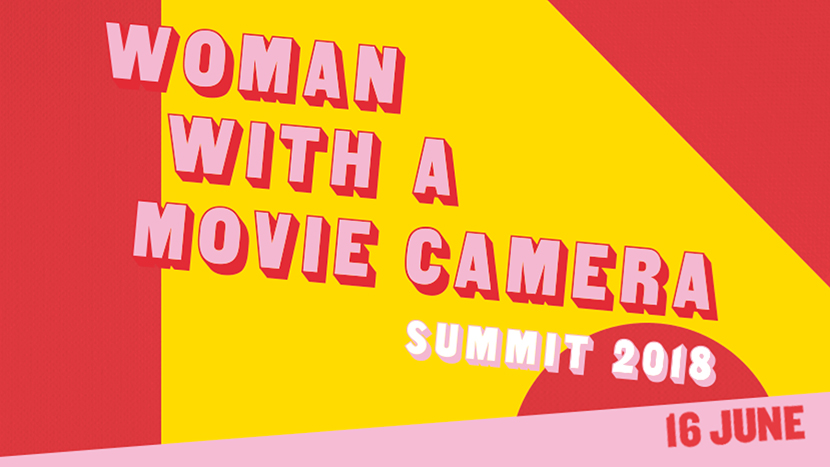 Introduction
In the year of the very public fall of terrible men, the rise of internet activism and the opening up of conversations, we ask ourselves: what does power mean for women? In the centrepiece event of our month dedicated to celebrating women in film, we welcome filmmakers, academics, scholars, cinephile activists, writers, critics, artists and programmers to explore this notion with us through keynotes, panel discussions, illustrated talks and other playful events. We honor the courageous trailblazers of the past, explore the power and pitfalls of grassroots feminist cinephile activism, champion new voices in criticism and programming, explore movements like #MeToo and #TimesUp, and, above all, we'll celebrate the women who've not allowed themselves to be excluded from the room where it all happens.
It's time to talk about the power dynamics that underpin a lot of the behaviours and realities of being a woman in film, culture and the creative industries and how to safeguard the spaces that can allow for change.
Directly after the Woman With a Movie Camera Summit we will also be hosting a special edition of popular podcast The Guilty Feminist and a 30th Anniversary screening of Working Girl.
All day passes* go on sale Thu 17 May - Champions at 11:30, Members 12:30, Fri 18 May Public
£20, concs £16 (Members pay £2 less),
25 and under ticket price, bookable in advance £10.
*Your all day pass for the Woman with a Movie Camera Summit includes access to all events (excluding screenings of The Piano at 15:00 in NFT1 and NFT2 at 17:50) across the venue prior to 18:00 only.
This is a general admission event, seats are allocated on a first come first served basis, subject to capacity. Please note, if the venue reaches capacity we will allow access on a one-in, one-out basis.
Media partners


Full programme
Check back here for programme updates
NFT1
Keynote Interview: Munroe Bergdorf
NFT1
11:30 - 12:15
Feminism needs to include everyone. We welcome activist and model Munroe Bergdorf, who has recently debuted her documentary What Makes A Woman, which examines the changing world of gender and identity, to talk about what power means for sisterhood, feminism, culture and activism.
Speaker: Munroe Bergdorf @MunroeBergdorf
Hosted by Gaylene Gould @gaylene_g
Who Runs the Set
NFT1
12:50 - 14:20
Power dynamics on a film set are a microcosm. We welcome producers and executives, directors of film and television, established and emerging figures, to discuss some their experiences establishing authority on set and how dynamics have changed over the years.
Hosted by Gaylene Gould @gaylene_g
NFT2
Before and After Time's Up
NFT2
12:00 - 13:00
The #MeToo and #TimesUp movements have sparked an industry wide conversation and actions in response to widespread harassment and abuse of power. We look at the movements that have come before and after Time's Up, what it takes and feels like to spearhead a movement, new definitions of activism and why it's important to continue to fight the good fight.
Speakers: Holly Tarquini @hollytarq, Kate Muir @muirkate, Mia Bays @miafilms, Ellen Jones @ellen__jones
Hosted by Aga Baranowska @BaranowskaAga
RIP #strongfemalecharacter
NFT2
13:30 - 14:30
There's been much said about the lack of complex female characters onscreen, and the audience hungry for layered, interesting women onscreen. In this talk, writer and producer Catherine Bray looks at the hashtag concept that entraps female characters into unrealistic, flat and faux feminist characters and what a "strong female character" actually means.
Speaker: Catherine Bray @catherinebray
Blowing Up the Film Canon
NFT2
15:00 - 16:00
The auteur is dead, long live the auteur! The 'film canon' (the films deemed worthy of watching, discussing, preserving) has always been used as a weapon against underrepresented filmmakers and audiences. How do we escape the reductive clutches of the film canon - constantly renewed by programming, media and scholarship - and create space for creative new voices and rediscover underseen ones? In a lively illustrated talk, writer, critic and academic So Mayer will explore how to explode the canon.
Speaker: So Mayer @tr0ublemayer
A Critical Perspective
NFT2
16:20 - 17:20
Look at who's writing the film reviews and you'll get a sense of one of the key layers of gatekeepers and opinion-shapers of the time. Critical reception can lift up a film or seriously damage its chances of reaching audiences, and in a crowded market where cinemas are competing with every other screen, the voices behind the reviews matter more than ever.
Speakers: Simran Hans @heavier_things, Sophie Monks Kaufman @sopharsogood, Kelli Weston @kelli_weston
Hosted by Rhianna Dhillon @RhiannaDhillon
NFT3
The Golden Age of Listening
NFT3
15:20 - 16:20
We are living in the golden age of podcasts - and they are the place where women's voices are thriving. Hosted by successful author, broadcaster and podcaster Emma Gannon (Ctrl Alt Del, Get It Off Your Br*sts), we bring together UK's most exciting podcasters to discuss the medium, the opportunities it has afforded them and what it says about media and female empowerment.
Speakers: Stevie Martin (Nobody Panic) @5tevieM, Raifa Rafiq (Mostly Lit) @ItsRaifa, Hannah Varrall (The School for Dumb Women) @hannvarr
Hosted by Emma Gannon @emmagannon
Feminist Cinephile Activism
NFT3
16:40 - 17:40
In the past few years, there has been a mushrooming of film clubs, collectives and festivals that aim to address the balance of what films get shown and talked about. These events and screenings are advocating for (and creating) an alternative film culture. What does it say about cultural institutions? And what is the collective voice that they are creating?
Speakers: Corrina Antrobus (Bechdel Test Fest), Grace Barber-Pleinte (Reel Good Film Club), Alegria Adedeji (Black Femme Film)
Hosted by Anna Bogutskaya @annabdemented
Studio
The Future Belongs to Us
Studio
12:00 - 14:30
It's good to talk about powerful women working in film - but about seeing them onscreen? In this selection of short films, we look at short films where women take center stage, unapologetically powerful and in control. Dip into this screening (we will be running the programme on a loop) to get inspired.
Pynk As We All Go Insane
Studio
15:10 - 16:20
Why are we so continuously obsessed with what the entertainment industry has to say about feminism and political activism? Since we all became Woke (circa the beginning of 2015), we've had #BlackLivesMatter, Kendall Jenner's Diet Woke ad, Lemonade, Dirty Computer, This is America (and the 'feminist' redo) and #MeToo. Jemma Desai, Founder of I am Dora presents an illustrated talk taking in celebrity feminism, performative wokeness and IRL activism.
Speaker: Jemma Desai @dorabyjemma
STFU
Studio
16:40 - 17:40
Female voices have traditionally been silenced and relegated to the background, but nevertheless they persisted. Through our cultural and cinema history, what has been the hidden power and value of silence, stillness and shutting the f*ck up? Film curator and writer Karen Alexander explores the power of resistance in this illustrated talk.
Speaker: Karen Alexander
Blue Room
Marketing Feminism
Blue Room
12:00 - 13:00
Films and shows aimed at women have been traditionally presented and marketed in a certain way. In the era of mainstream pop culture feminism, how has this affected movie marketing? And what does the (hopeful?) wave of gender reversed reboots and all-female remakes mean for feminist cinema?
Speaker: Olivia Stancombe (The Future Laboratory)
New Girl Media
Blue Room
NFT2
13:20 - 14:20
Established female-targeted media is not enough. Responding to a lack of diversity in voices and content, there has been a wave of fresh, sharp and intelligent female-fronted and -focused online and print magazines that are not afraid of tackling politics, culture, society and identity from a distinctly feminist point of view. We bring some of the women behind the media that's addressing the gaps in the market.
Speakers: Sharan Dhaliwal @burntrotimag, Zing Tsjeng @broadly, Daniella Shreir @anothergaze
Hosted by Kuba Shand-Baptiste @galdemzine
Venue-wide
SHE Choir
Foyer
17.45 - 18.15
SHE Choir is an all-female pop choir based in London. The choir provides a safe space for women to build confidence and develop new skills, encouraging active participation from leading the physical and vocal warm up to organising gigs. Enjoy an uplifting performance, including classic covers of Chaka Khan, Lorde and 90s/00s Garage Medley!
@shechoirldn
shechoir.com/London
Code Liberation
12:00 - 17:00
Challenging complacency in the tech industry, Code Liberation teach and create digital games by women, non-binary, femme identified individuals. Pick up a controller and explore the worlds created.
@CodeLiberation
codeliberation.org
Grrl Zine Library
12:00 - 17:00
Grrrl Zine Fair harnesses the values of intersectional feminism and DIY culture to showcase work created by women, non-binary, trans and queer people throughout self-publishing, contemporary art and music. Transforming the BFI foyer, browse the Grrrl Zine Library and learn about the history of zine making and its importance as a political tool, a self-care ritual and a documentation of feminist culture.
@grrrlzinefair
grrrlzinefair.com
Live Illustration
12:00 - 17:00
Inspired by London's bustling streets, illustrator Joey Yu captures a portrait of the city through her sketches. Watch as this evolving landscape grows on one continuous piece of paper throughout the event. Join the ever-growing scroll and have your portrait captured as a visual record to say we are here, and we are here to stay!
@itsjoeyyu
Joeyyu.co.uk
Hair Nah!
12:00 - 17:00
Play this 8-bit video game about a black women tired of people putting their hands on her hair. To help the character catch her flight on time, you have to use all your wits and speed to swat away white hands wanting to touch your hair. Created by designer Momo Pixel.
@MomoUhOh
hairnah.com
Pop up Nail Salon
12:00 - 17:00
Standing for much more than glossy manicures, come to this pop-up salon and get nail art with attitude. Celebrity nail technician Izabelle Bellamy will be offering Quick Fix Manicures, with a dash of nail art inspired by today's powerful women, for a special rate of £10. @IzabelleBellamy
Power of Voice Workshop
Atrium
14.00 – 15.30
Explore how you can sing fully and freely from your whole body, connecting with the power of your voice as an individual and as a collective. Join musician Auclair to learn vocal exercises, how to be creative with your voice and work together to build a song which expands your listening This workshop is open to all bodies and voices.
auclairmusic.com
Feminist Flash
12:00 - 17:00
Take a seat in our feminist tattoo parlour. Choose your temporary ink from our specially curated flash card, with 12 new designs that celebrate female power. This workshop is led by This Must Be For You, an organisation who leave anonymous gifts for strangers for find.
Shape Declaration
Atrium
12:00 - 17:00
Step into a spatial installation by design studio Playdate Office and ask what does power mean to you? Filled with colourful forms, you are invited to create and customise your response to power, adding to the installation as it continues to grow and evolve throughout the event.
playdateoffice.com
Flash Talks
Atrium
12:30, 13:20 & 16:00
Up-and-coming, fiercely passionate new voices, curators and cultural producers give short flash talks about what power means to them and their creative practice.
Speakers: 12:30 Nimmo Ismail @Nimmo_ , 13:20 Sasha Imani @filmunfiltered, 16:00 Alice Werdine @AliceWerdine
Algorithmic Gaze
12:00 - 17:00
Social media has censored the female nipple, using algorithms to categorise them as a graphic sexual body part. Join designer Elena Falomo to escape the algorithmic gaze and learn how to fool computer vision.
@greatcomplotto
elenafalomo.com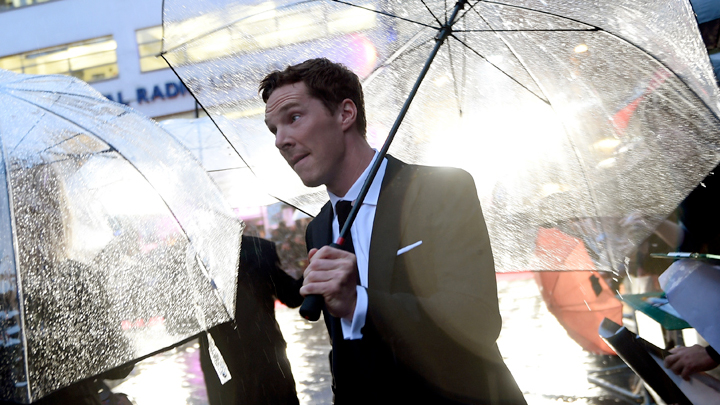 BFI Membership
Join now for priority booking and ticket discounts.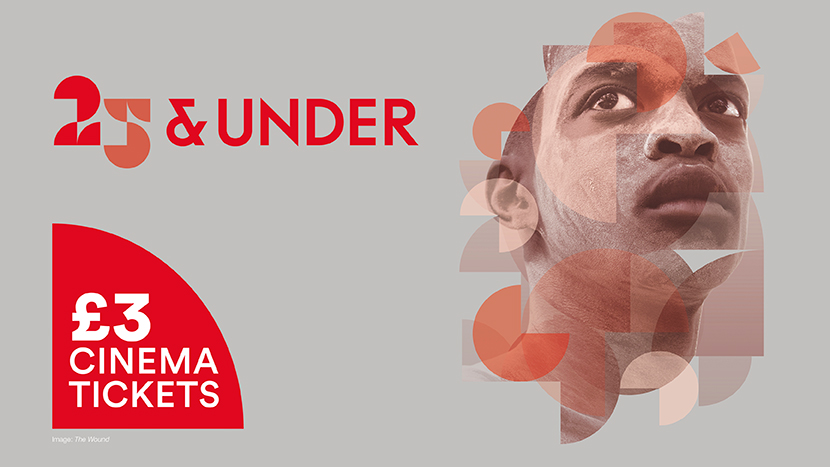 25 & under
If you're aged 16 to 25, you can get £3 cinema tickets at BFI Southbank to any film, any time.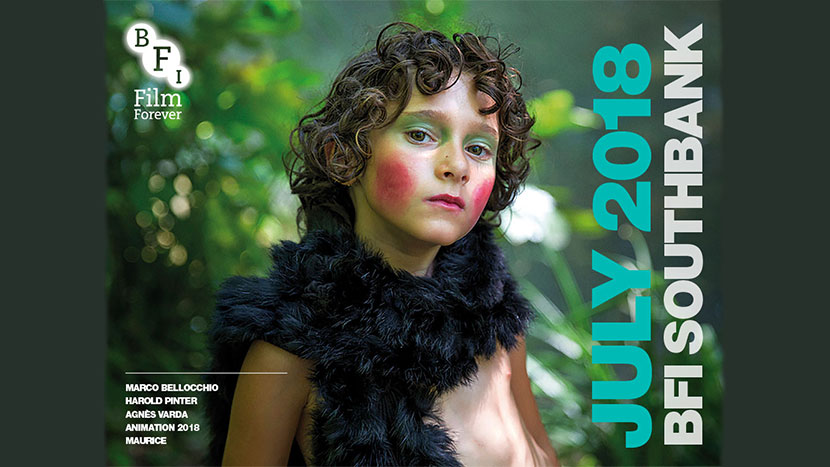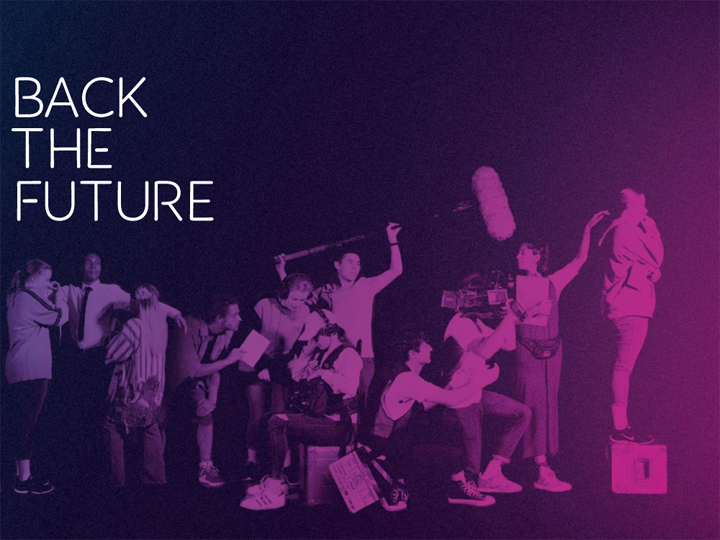 Get behind the next generation by helping us raise £1 million for BFI Education.