The Gospel According to Matthew
Il Vangelo Secondo Matteo
Pier Paolo Pasolini's rich re-telling of the story of Jesus Christ – a truly extraordinary viewing experience.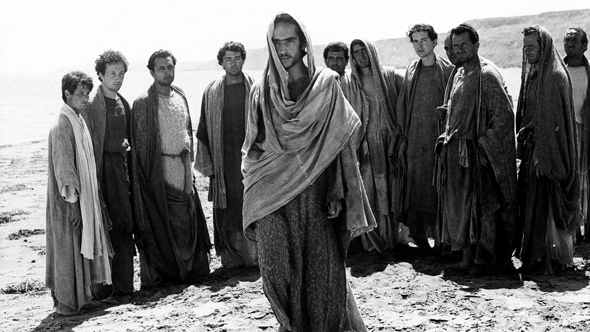 Italy-France 1964
Directed by Pier Paolo Pasolini
With Enrique Irazoqui, Marguerita Caruso, Susanna Pasolini
Running time 137min
Format Digital
Certificate U
A BFI release
Non-believer Pasolini set out to film Matthew's gospel exactly as written, adding nothing – except, of course, a group of brilliantly chosen non-professional actors and extras, a wonderfully eclectic score and locations in southern Italy chosen when he found that the reality of Palestine in the 1960s offered few traces of the historic Holy Land.
Refusing special effects, he anticipates his later 'myth' films by discovering the spiritual and the epic in the everyday. His Christ (played by a Catalan student who looks like a figure from an El Greco canvas, dubbed by the same man who voiced Clint Eastwood in his Leone westerns) is a fiercely virile and political figure whose attacks on hypocrisy and social injustice guarantee him an early death. He may not have been the Messiah, but he was certainly a revolutionary. The Vatican loved it and gave it a prize, Italian leftists accused Pasolini of selling out to the church, and audiences everywhere found it a truly extraordinary experience.
Tony Rayns
BFI Southbank calendar
Programme changes
Updates to the printed BFI Southbank Guide.
BFI Southbank will be closed to the public until 5.30pm on 3 November and all day and throughout the evening on 16 November. The box office will operate from the BFI Shop during the closure.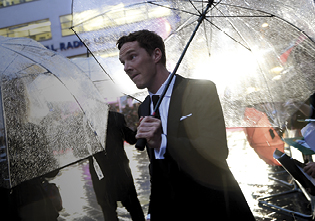 BFI Membership
Join now for priority booking and ticket discounts.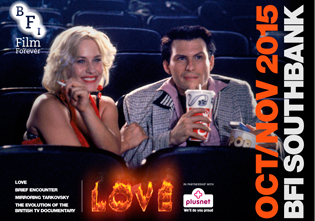 Digital BFI Southbank Guide