The Year of the Sex Olympics
+ extended intro
A rare chance for you to see this sci-fi classic about media manipulation.
Become a BFI Member to enjoy priority booking for all BFI and Radio Times Television Festival events.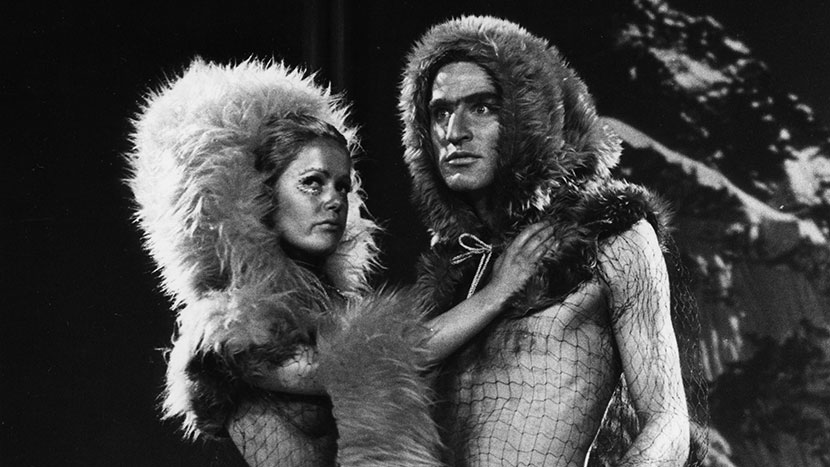 Photograph: BBCphotosales
Theatre 625, BBC 1968
Dir Michael Elliott
With Leonard Rossiter, Brian Cox, Suzanne Neve, Tony Vogel
Total runtime 120min (screening in black and white)
Writer Nigel Kneale's prescient satire is set in a future where an elite ruling class use the media to keep the underclasses docile by feeding their addiction to lurid but vacuous TV shows and graphic pornography. But a new programme, spying on real people in a dangerous environment, starts to awaken the sleeping populace... Don't miss this rare opportunity to catch this sci-fi classic on the big screen.
The Year of the Sex Olympics will be released by BFI DVD on Monday 20 April.
Tickets £15, concs £12 (BFI Members pay £2 less, concs £1.60 less)
Tickets on sale to BFI Champions and Patrons Mon 2 Mar 11:30, to BFI Members Tue 3 Mar 11:30, Radio Times readers on Wed 4 March 11:30 and to the public Tue 10 Mar 11:30.