The Velvet Queen: Snow Leopard
The Velvet Queen: Snow Leopard
La panthère des neiges
Mesmerising documentary following a photographic expedition in search of the elusive snow leopard.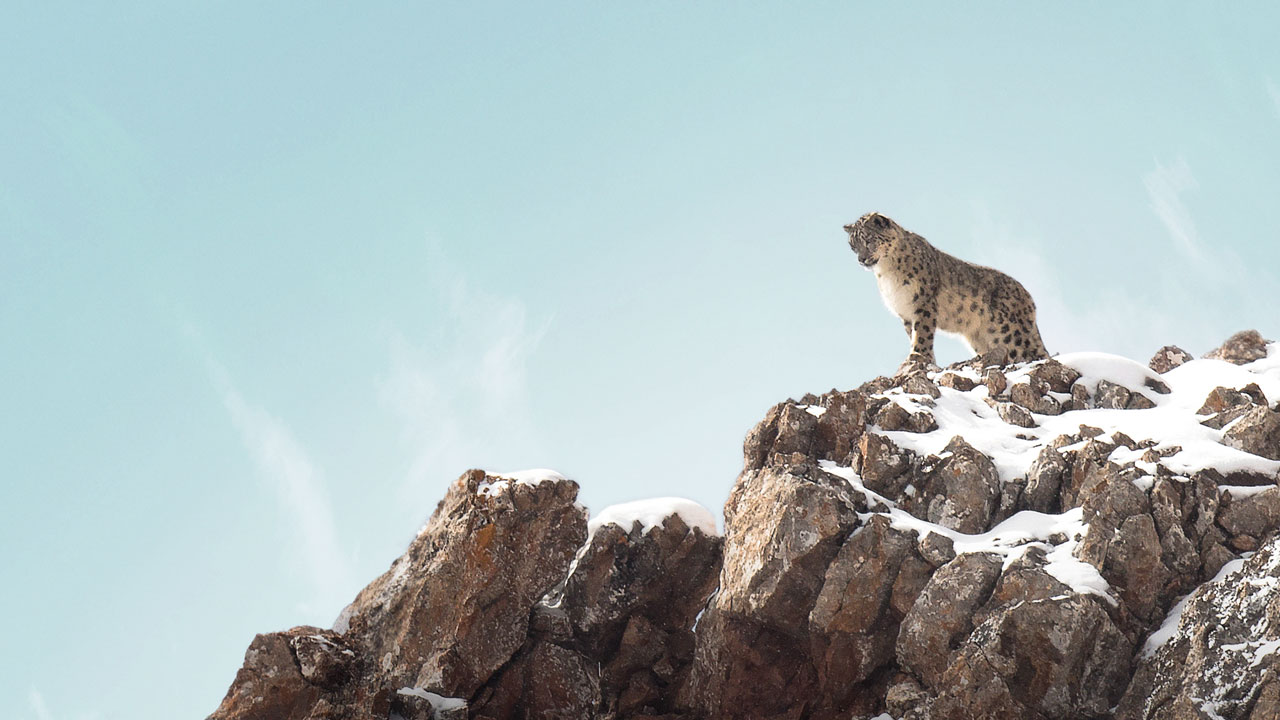 Director

Marie Amiguet Vincent Munier

France 2021. 92min

Digital

Certificate

12A

With English subtitles
This mesmerising documentary follows world-renowned wildlife photographer Vincent Munier as he takes the adventurer and novelist Sylvain Tesson with him on his latest mission high up on the Tibetan plateau. For several weeks the two men venture into the unexplored and inaccessible valleys in one of the last sanctuaries of the wild world, searching for unique animals including the elusive snow leopard. Warren Ellis and Nick Cave's achingly beautiful score is the perfect accompaniment to the men's contemplation of this extraordinary environment.
Simon Duffy, Programme and Research Manager
Tickets on sale from Saturday 30 April to BFI Patrons and Champions from 12:30 to BFI Members from 13:30 and to the general public from 16:00.