Preview
Vampyr
Dreyer's experimental early talkie about a village threatened by malign forces is one of the greatest of all horror movies.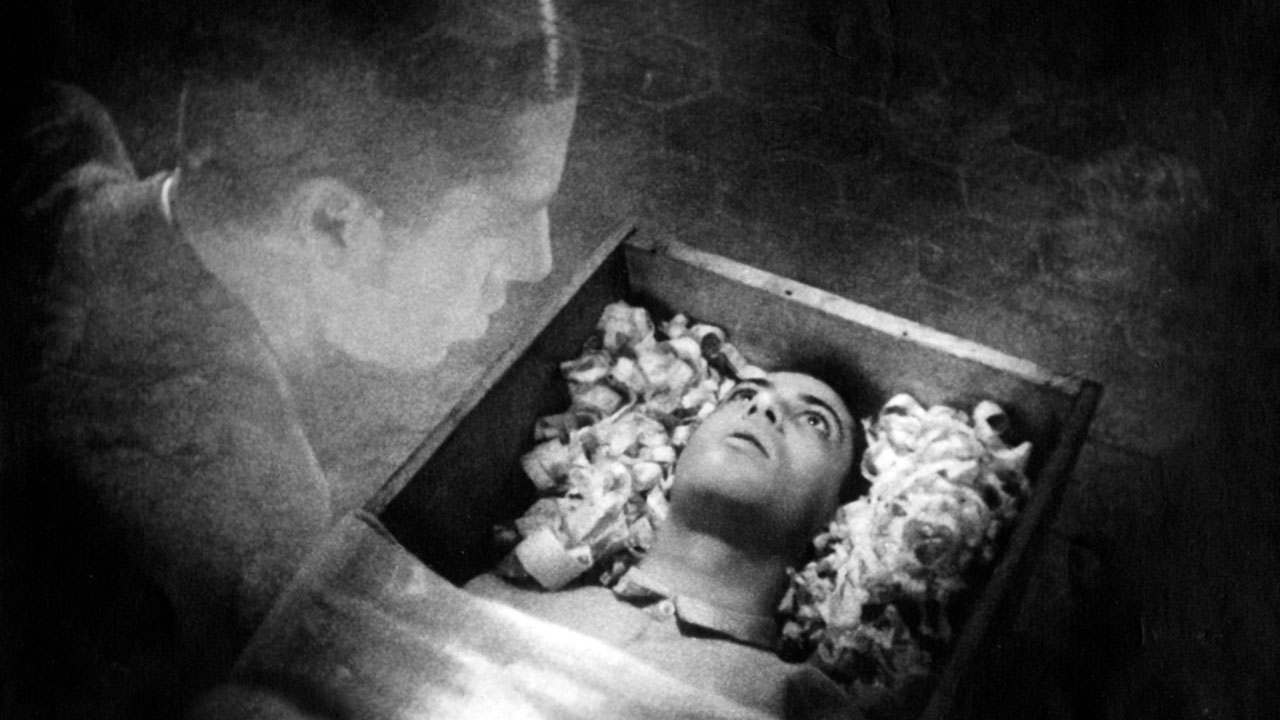 Director

Carl Theodor Dreyer

With

Julian West, Sybille Schmitz, Rena Mandel, Jan Hieronimko

Germany-France 1932. 75min

Digital (restoration)

Certificate

PG

English subtitles

A Eureka release
Dreyer's experimental early sound film remains one of the strangest, and greatest, of all horror movies. A young man checks into a country inn, where he's later woken by someone leaving a package in his room – the first of several mysterious occurrences suggesting that the village is threatened by malign, even demonic forces... Inspired by Sheridan Le Fanu's 'Carmilla', Vampyr isn't frightening, but it is profoundly unsettling in its vivid evocation of life's fragility and death's ubiquity. Using sparse dialogue, strange disembodied sounds, misty grey lighting and unconventional editing that undermines easy assumptions about what's happening and why, Dreyer creates a haunting, dreamlike world in which distinctions between 'reality' and the apparently supernatural are very effectively dissolved. A masterpiece.
Geoff Andrew, Programmer-at-large
See other screenings of this film.
See our Terror Vision film.
See the Seniors' paid matinee: Vampyr + discussion on Monday 23 May 14:00 NFT1.
Also available on BFI Player