The Umbrellas of Cherbourg + intro and discussion
Relaxed screening
The Umbrellas of Cherbourg
Les Parapluies de Cherbourg
+ intro and discussion
Demy's visually astonishing all-sung musical about the force and fragility of love is deeply affecting.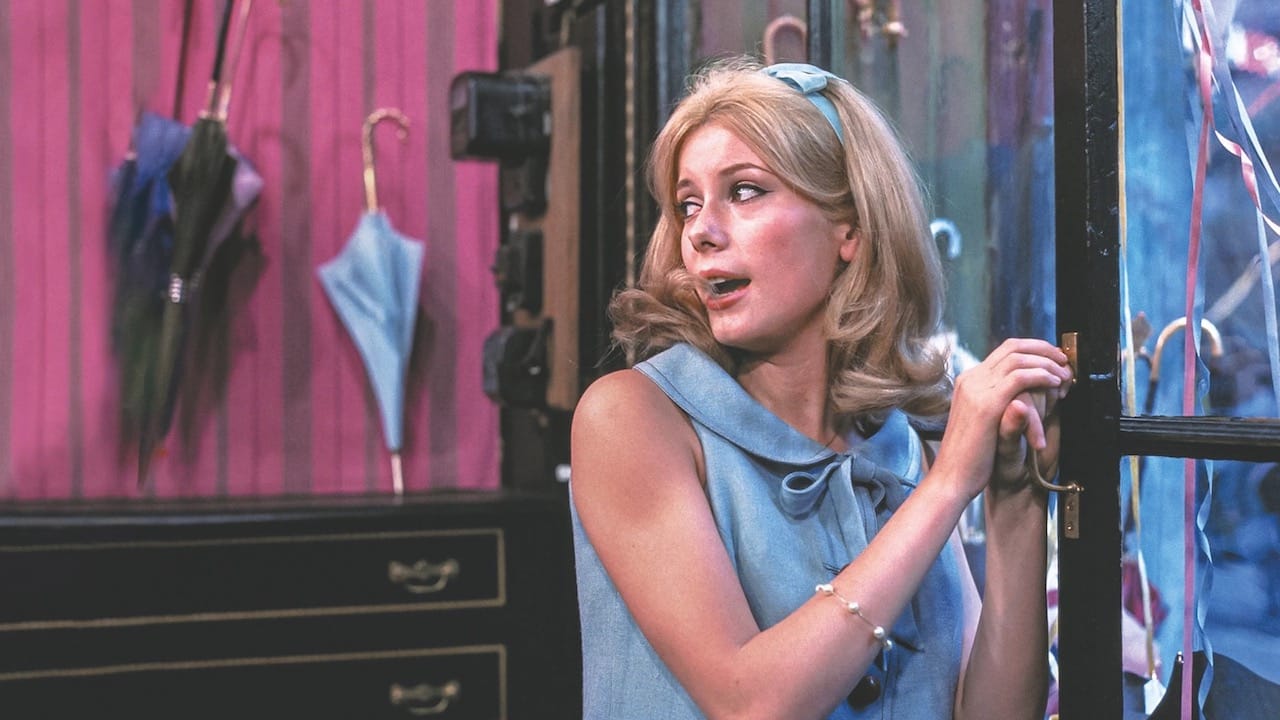 Director

Jacques Demy

With

Catherine Deneuve, Nono Castelnuovo, Anne Vernon, Marc Michel

France-W Germany 1964. 93min

Digital

Certificate

PG

English subtitles
The everyday world of shop worker Genevieve and car mechanic Guy is brought to life with sensational colours and set design, drawing us into the emotional and physical spaces they inhabit. Their dialogue is all sung and Michel Legrand's score is both rapturous and intense, transforming our experience and offering different ways to respond. It's a ground-breaking classic.
Tickets £3.
See more screenings of this film.
Relaxed screenings are presented each month for those in the neurodiverse community and their assistants and carers. More detailed information can be found at bfi.org.uk/relaxed.