The Trial of Joan of Arc
Procès de Jeanne d'Arc
Bresson's minimalist account of Joan's suffering and demise is based on the official transcript of her trial.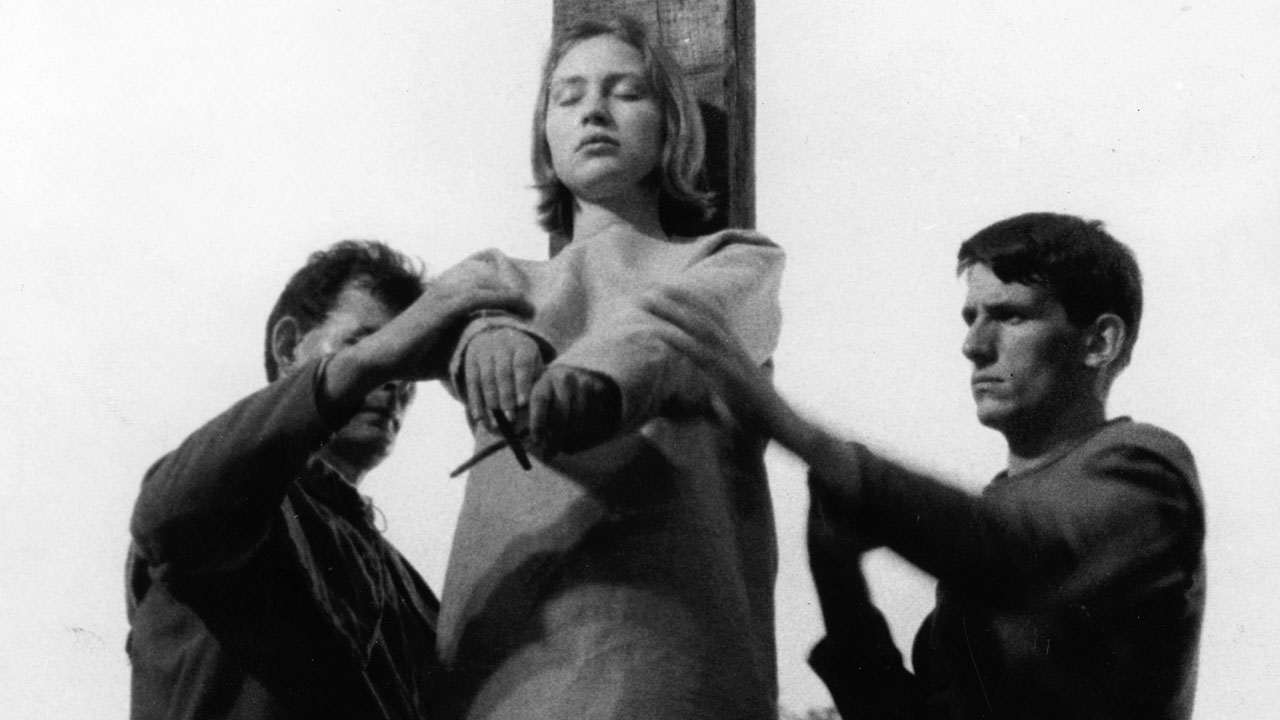 Director

Robert Bresson

With

Florence Delay, Jean-Claude Fourneau, Marc Jacquier, Roger Honorat

France 1962. 65min

Digital 4K

Certificate

PG

English subtitles
'Saints' abound in Bresson's work, and here, working from the official transcript of Joan's trial, he shoots her ordeal with a serene simplicity that reveals her vulnerability and her resilient faith, and reminds us of the physicality of her predicament: the final images are a terrifying reminder of her suffering. Stylistically and structurally, this is surely Bresson's most minimalist work.