Towards the Light + Asta Nielsen
Towards the Light + Asta Nielsen
Nielsen in her final Danish film, and reflecting on her career later in life.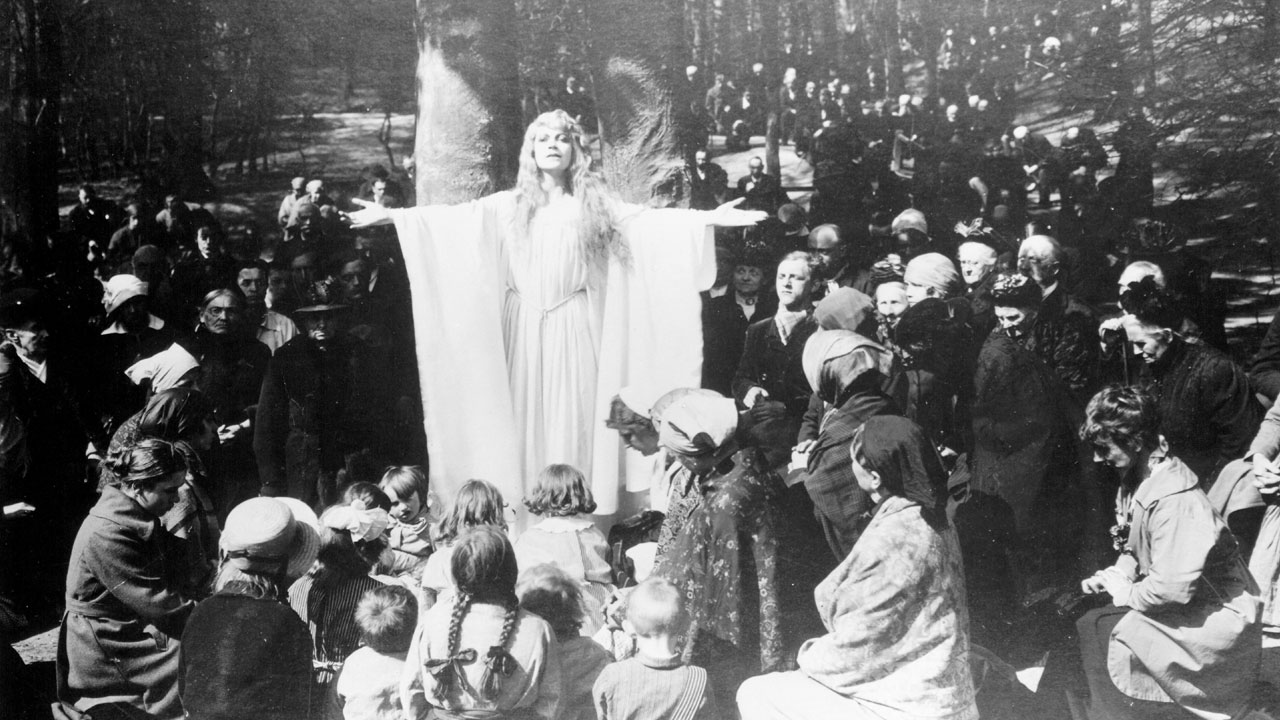 Towards the Light
Mod Lyset
Director

Holger-Madsen

With

Asta Nielsen, Augusta Blad, Alf Blütecher

Denmark 1919. 62min

35mm

English subtitles

With live piano accompaniment
The last film that Nielsen ever made in Denmark is this captivating religious melodrama in which she plays a wealthy countess who strings along a series of suitors even though she's fallen in love with a baron. When her thoughtless flirtations turn out to have dreadful consequences and she learns her lover's terrible secret, can the countess redeem her wasteful life by turning to God?
+ Asta Nielsen
Director

Asta Nielsen

With

Asta Nielsen, Poul Reumert, Axel Strøbye

Denmark 1968. 28min

Digital

English subtitles
The only film Nielsen ever directed is this documentary self-portrait from 1968 in which the actress reflects on her life and magnificent career in conversation with the Danish actor Axel Strøbye. Watch as the celebrated tragedian poignantly sheds her final tear for the camera.
With thanks to: Karola Gramann - Kinothek Asta Nielsen.
Live piano accompaniment will be by Neil Brand on Wed 23 Feb and Cyrus Gabrysch on Sun 27 Feb.