To the Ends of the Earth: The Transglobe Expedition + Q&A with Anton Bowring OBE
To the Ends of the Earth: The Transglobe Expedition
+ Q&A with Transglobe Expedition co-leader Anton Bowring OBE
An immersive account of the Transglobe Expedition 1979-82, led by Sir Ranulph Fiennes.
Unfortunately Ranulph Fiennes is no longer able to attend this event. Both he and the BFI apologise for any disappointment caused. He will be replaced by his co-leader on the Transglobe Expedition, Anton Bowring OBE.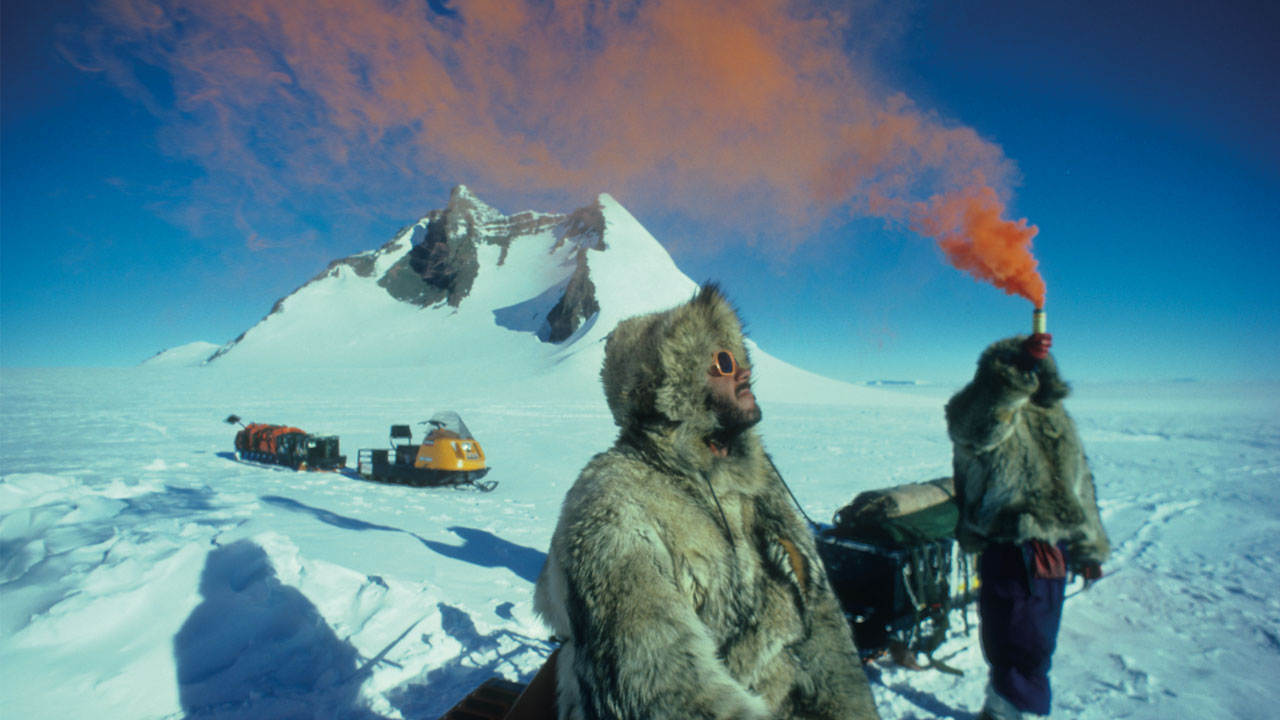 Director

William Kronick

With

Narrated by Richard Burton

UK-USA 1983. 103min

16mm
Get an explorer's-eye-view of an unprecedented human endeavour with this rarely screened account of the Transglobe Expedition 1979-82: the first north-south circumnavigation of the Earth without leaving its surface. The epic journey crossing both Poles is captured in specialist all-terrain photography and 16mm footage shot by expedition leader Ranulph Fiennes. The film is also a testament to the remarkable Ginny Fiennes, who devised the expedition and was the first woman awarded the Polar Medal.
With special thanks to the Transglobe Expedition Trust.