The woman question
Teen Kanya
Three Daughters
A triptych of stories adapted by Ray from his beloved Rabindranath Tagore.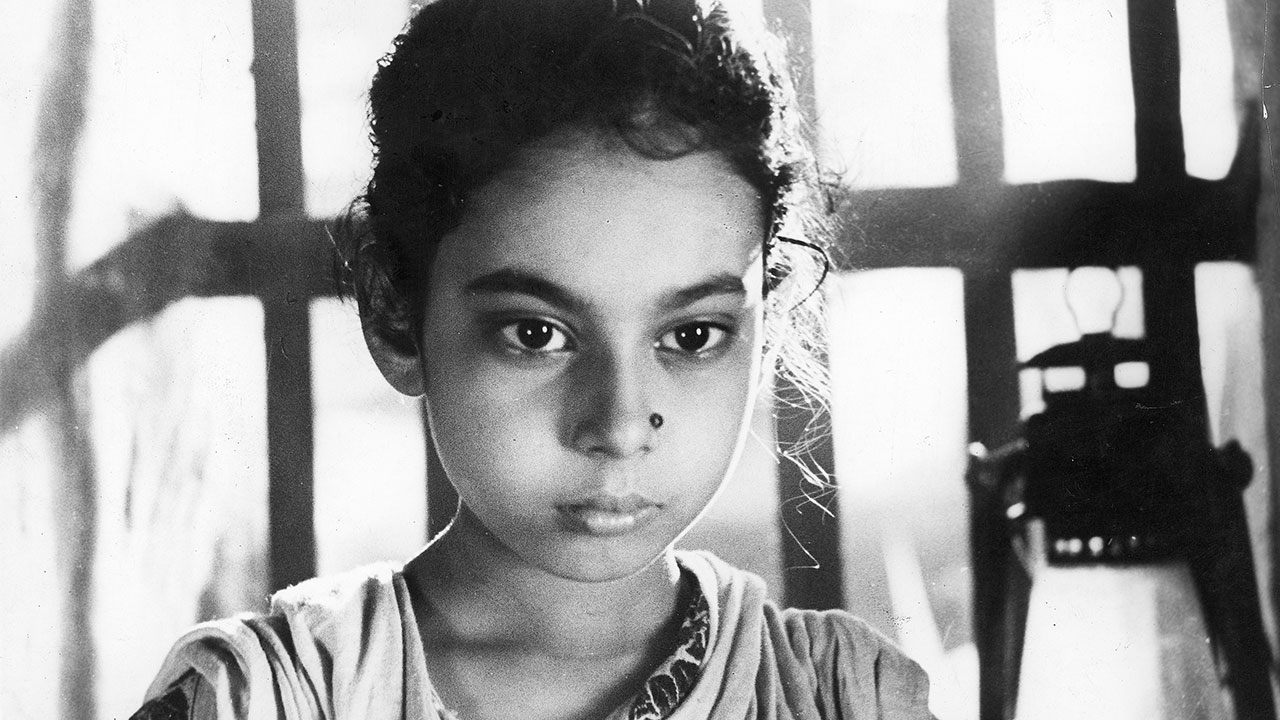 Director

Satyajit Ray

With

Anil Chatterjee, Soumitra Chatterjee, Aparna Dasgupta, Kali Banerjee, Kanika Mazumdar

India 1961. 173min

35mm

Certificate

U

English subtitles
To mark Tagore's centenary year, Ray adapted three short stories by the writer. In Postmaster, a young man from Calcutta arrives as postmaster of a small village and soon forms a bond with an orphan girl. In Monihara, the spirit of a man's dead wife wanders their house in search of her lost jewels. Samapti marks Aparna Sen's delightful debut as a teenage tomboy who experiences a change of heart after rejecting her new husband.
Print courtesy of the Academy Film Archive.
Teen Kanya: Restored by the Satyajit Ray Preservation Project through a collaboration of the Academy Film Archive, the Merchant-Ivory Foundation, the Film Foundation, and the Packard Humanities Institute.
Monihara: Restored by the Satyajit Ray Preservation Project at the Academy Film.
To clarify, Teen Kanya / Monihara, The Expedition, The Chess Players, Sikkim, and Two, all screening in the Satyajit Ray season in August, are advertised as restorations from the Academy Film Archive but they are not brand new restorations and are now showing slight signs of wear and tear. We apologise for any disappointment caused.