BFI Southbank's new programme structure
Find out more about recent changes to the films and events programme at BFI Southbank.
How has the programme changed?
We have kept all the programme elements that our audiences are familiar with and strongly support, such as our retrospective seasons and regular strands. To these we have added a new series of classic movies – Big Screen Classics – with one screening every day. We have deliberately kept the price of these to £8 to make it easier for people who want to catch a large number of these great films. We have also upped the number of new release titles we are screening and added a few more slots to the programme to give a greater choice of when these new films can be seen.
Why has the programme changed?
In order to keep the programme alive and vital, we review it every few years. Sometimes the changes needed are modest; at other times we have quite an overhaul to keep up with audience demand. On this occasion, we have been able to add some valuable new elements to the programme in order to give our audiences more opportunities to see classic and contemporary films.
Will you still be screening re-releases?
Yes, absolutely. We will continue to show newly restored classics alongside releases of new films.
Will you still be showing retrospective seasons?
Indeed we will. Seasons by director or actor, theme or nationality are the mainstay and core of our programme. We will continue to offer three seasons per month, plus a TV season. As previously, during the months that we host a festival, for example LOCO or London Indian Film Festival, this will be counted as a season.
Will the new programme affect the number of films you screen?
There will be a small reduction in the number of films that we screen in an attempt to make the programme more coherent and a little less disparate. There will still be plenty of choice and we are pleased that there will be a 'classic' title screening every day of the week.
Will the new programme affect the number of screenings you have?
There will actually be more screenings. We are pleased to be introducing regular matinees Monday-Thursday (in addition to the usual Fridays) and, where the running time of the film allows, adding an addition matinee in the early afternoon at weekends.
How do I find out what's on?
The full programme will remain in the BFI Southbank Guide and online, but we may extend some of the new and re-release runs if there is demand. We will update the website each week with any extra screenings. We will also send out a weekly email with any repeat screenings listed for the week. The best way to keep up to date is to check here each week, or sign up to receive weekly BFI Southbank emails at bfi.org.uk/myaccount.
Will these changes impact on my priority booking?
Patrons, Champions and Members will continue to enjoy priority booking for the BFI Southbank programme. This includes the opening week screenings of all titles in the new and re-release strands as listed in the BFI Southbank Guide. A priority booking window will also still be offered on new additions to the programme except repeat screenings in the new and re-release strand.
How do I find out about the new and re-release repeat screenings?
New and re-release films open on Fridays and repeat screenings of the most popular titles will be announced a week ahead. Sign up to receive weekly BFI Southbank emails at bfi.org.uk/myaccount or visit bfi.org.uk/whatson.
Why are you screening more new releases?
We will be screening about the same number of new releases but will be screening more of these titles on the dates that they open in the UK rather than two or three months after their initial release.
Have ticket prices changed?
Our standard ticket prices remain the same, but we have introduced some lower ticket price initiatives. Tickets for our new Big Screen Classics strand are all priced at £8 and we will continue to offer anyone aged 25 and under £3 tickets to all films.
Has the Passport to Cinema strand finished?
The strand has finished under this name, but its purpose has been extended to Big Screen Classics. We have increased the number of titles from six to approximately 15 per month and they are still programmed according to a theme that unites them.
Why are there so many gaps in the BFI Southbank Guide calendar?
We have changed the structure of the programme so that the main part of the programme (e.g. seasons, strands, some events, etc.) will have published dates and times in the monthly BFI Southbank Guide, but there will be more flexibility with the new and re-releases. On a Monday or Tuesday there will be information on what will screen for a week from the following Friday. This programme flexibility will allow us to keep on films that are performing well and introduce new titles to the programme that distributors have announced since our programme went to press; it will also allow us to present more previews and events.
Getting in touch
If you have further queries about the BFI Southbank programme, please get in touch using our contact form.
Calendar
Please note Benugo Bar & Kitchen at BFI Southbank will be closed all day Thu 23 May until 16:00 on Fri 24 May for a private hire.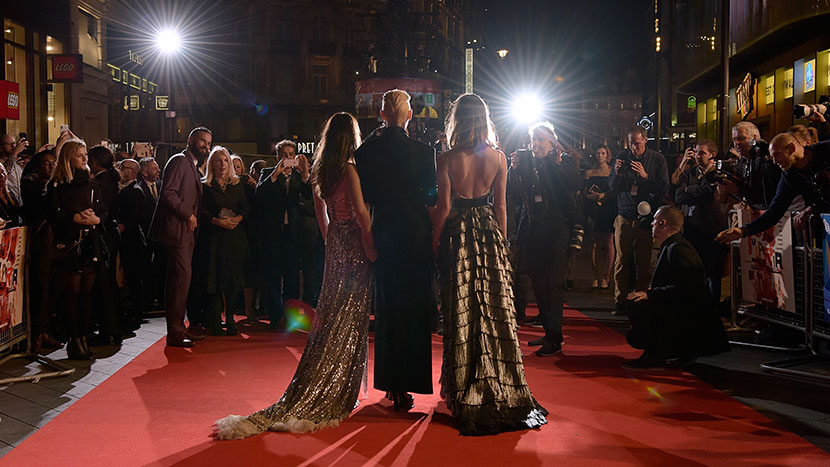 BFI Membership
Become a BFI Member from only £37.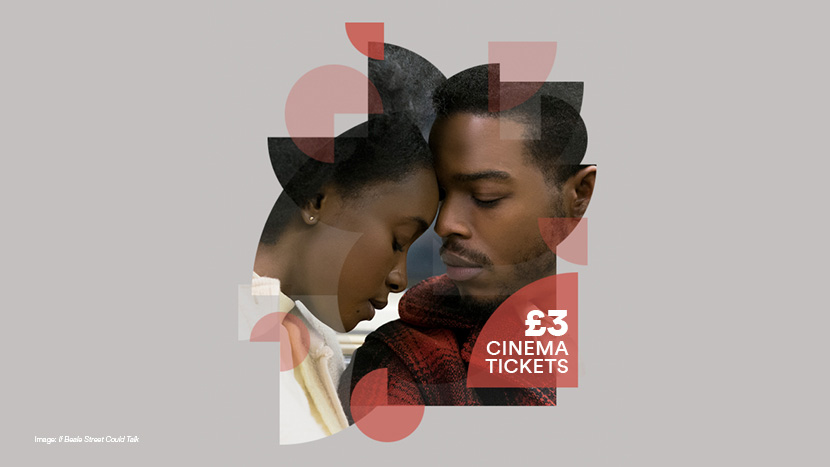 25 & under
If you're aged 16 to 25, you can get £3 cinema tickets at BFI Southbank to any film, any time.