The Scarlet Empress + intro by Geoff Andrew, Programmer-at-Large
The Scarlet Empress
+ intro by Geoff Andrew, Programmer-at-Large
Sternberg and Dietrich's finest collaboration, a magnificently ornate, mischievously innuendo-laden portrait of Catherine the Great.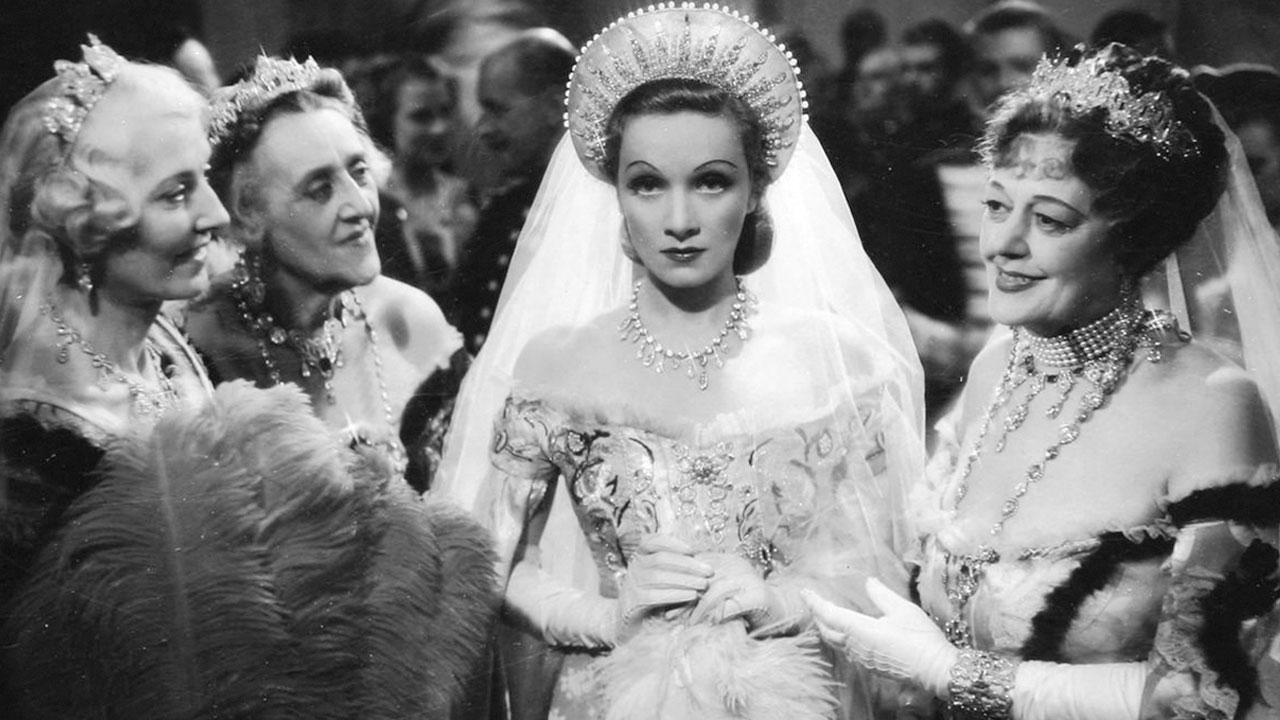 Director

Josef Von Sternberg

With

Marlene Dietrich, John Lodge, Louise Dresser, Sam Jaffe

USA 1934. 104min

Digital

Certificate

12A
Arguably the finest of the Dietrich-Sternberg collaborations, this offers a magnificently ornate, gleefully excessive account of the rise to power of Catherine the Great, from naively innocent princess to murderously ambitious, sexually voracious Empress of Russia. Packed with spectacular sets and costumes, not to mention plentiful visual innuendo, it's a mischievous masterpiece; the wedding scene, especially, is quite extraordinary.
See another screening of this film.