Radio Times Hall of Fame: Gillian Anderson
We acknowledge the remarkable contribution to TV of screen star Gillian Anderson.
Become a BFI Member to enjoy priority booking for all BFI and Radio Times Television Festival events.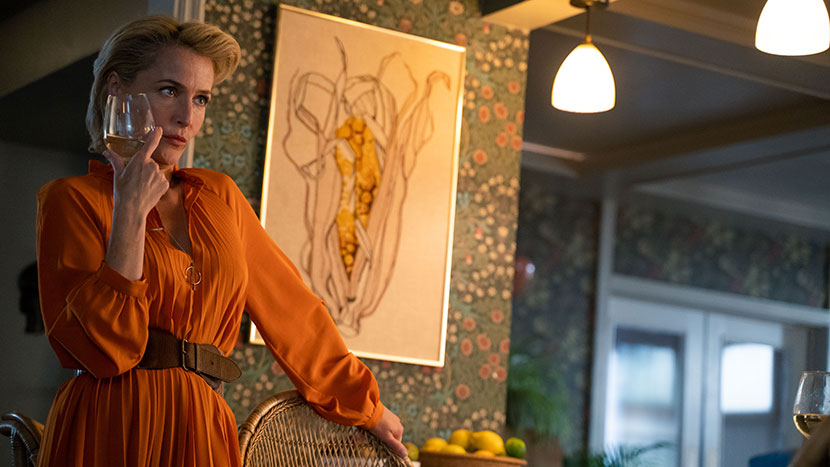 Photograph: Sam Taylor / Netflix
Total runtime 75min
After launching her TV career in 1993 as UFO sceptic Dana Scully in global sensation The X-Files, Gillian Anderson has redefined the role of the television drama heroine. She played the haughty Lady Dedlock in Bleak House, portrayed the mysterious Miss Havisham in Great Expectations and as Stella Gibson played cat and mouse with Jamie Dornan in BBC1's serial killer thriller The Fall, before coming to the attention of a new generation of viewers as therapist Jean Milburn in Netflix's hit comedy Sex Education. Ahead of her eagerly awaited turn as Margaret Thatcher in the next series of The Crown, Gillian Anderson reveals the secrets of her success on screen in a gala finale to the BFI & Radio Times Television Festival.
Tickets £25, concs £20 (BFI Members pay £2 less)
Tickets on sale to BFI Champions and Patrons Mon 2 Mar 11:30, to BFI Members Tue 3 Mar 11:30, Radio Times readers on Wed 4 March 11:30 and to the public Tue 10 Mar 11:30.