Programme changes
This page lists changes to the BFI Southbank programme, not represented in the published Guide.
Updated: 20 March 2018
March Programme
The Magic Flute
Re-Release Extended Run opens from Fri 16 Mar p15
This re-release runs 137min and has been re-classified as a PG certificate.
Preview: Isle of Dogs + Q&A
Tue 20 Mar 18:10 NFT1 p8
We are delighted to announce there will be a Q&A following the preview with Mark Waring (Head Animator), Tobias Fouracre (Animation Supervisor) and Tristan Oliver (Director of Photography). This has been given a PG certificate.
April Programme
Once Upon a Time in the West
Mon 2 Apr 19:20 NFT1; Fri 6 Apr 19:50 NFT1; Thu 26 Apr 17:50 NFT1 p32
Please note, we will be screening a 35mm print from the BFI Archive.
The Lusty Men
Mon 2 Apr 20:00 Studio; Tue 3 Apr 18:20 Studio; Wed 25 Apr 18:15 NFT3; Sun 29 Apr 20:20 NFT2 p43
The digital version of this film will not be ready in time for our screenings. We will therefore screen from a 35mm print on 25 and 29 April. The screenings on 2 and 3 April are now cancelled. We apologise for any disappointment.
The Big City
Mon 2 Apr 20:00 Studio p43
Please note this additional screening.
Sweet Country
Tue 3 Apr 18:20 Studio p33
We are pleased to announce this additional screening.
Preview: Wonderstruck
Tue 3 Apr 18:10 NFT1 p6
This has been given a PG certificate.
We are pleased to announce this addition to our April programme:
Preview: Thoroughbreds
Wed 4 Apr 21:00 NFT3
USA 2017. Dir Cory Finley. With Anya Taylor-Joy, Olivia Cooke, Anton Yelchin, Raul Sparks. Digital. 93min. 15. Courtesy of Universal Pictures.
After growing apart, upper-class Connecticut teenagers rekindle their friendship. Lily (Taylor-Joy), an ambitious society girl, and Amanda (Cooke), an ostracised self-described sociopath. Together, they hatch a plan to kill Lily's loathsome step-father Mark with the help of a small-time local dealer (Yelchin).
Playwright-turned-filmmaker Finley's debut screened at LFF2017 and is the combination of Heathers and American Psycho we never knew we wanted.
Tickets £15, concs 12 (Members pay £2 less) on sale to BFI Champions Wed 21 Mar from 11:30, BFI Members Wed 21 Mar from 12:30 and to the public from Thu 22 Mar 11:30.
My Pure Land
Wed 4 Apr 21:00 NFT3 p33
This screening will now take place in the Studio. Seating will be unallocated. We apologise for any inconvenience.
The Big City
Wed 4 Apr 20:20 Studio p43
This screening is cancelled. We apologise for any disappointment. We have added a screening on Mon 2 Apr 20:00 in the Studio.
120 BPM
Opens Fri 6 Mar p12
Audio Description will be available at all screenings. The film will screen with Hearing-Impaired subtitles on Sun 8 Apr 14:00 NFT3 & Sun 15 Apr 14:40 Studio.
A Fistful of Dollars p16; For a Few Dollars More p31; The Good, the Bad and the Ugly p32
Sun 8 Apr, Sun 15 Apr
To clarify, the joint ticket offer to see these three films together applies to the screenings on 8 and 15 April only.
Preview: Let the Sunshine In
Mon 9 Apr 18:15 NFT1 p7
This has been given a 15 certificate.
Tom Jones + intro
Wed 11 Apr 18:15 NFT1 p24
We're delighted to confirm the screening will be introduced by Vanessa Redgrave. To clarify, this screening commences at 18:15 (not 18:50 as per the calendar).
Preview: Marlina the Murderer in Four Acts
Fri 13 Apr 20:25 NFT3 p35
We're delighted to announce that the film's director Mouly Surya will take part in a Q&A following this preview.
The film has been given a 15 certificate.
Second Coming
Sat 14 Apr 14:45 NFT3 p11
Please note, this screening will start at the earlier time of 13:50. We apologise for any inconvenience caused. The ticket price for this screening is £6.50 and under 25s can book tickets in advance for £3. Please note, there will not be a Q&A following this screening. We apologise for any disappointment.
The Stories that Changed British Cinema
Sat 14 Apr 17:40 NFT1 p23
Actors Rita Tushingham, Tom Courtenay, Joely Richardson, journalist Paris Lees and filmmaker Jez Butterworth will take part in this panel, which will be hosted by BFI Senior Fiction Curator Danny Leigh.
10th Anniversary Screening: Shifty + Q&A
Sat 14 Apr 20:50 NFT1 p11
The ticket price for this screening is £6.50 and under 25s can book tickets in advance for £3.
Mona Lisa + Q&A with actor Cathy Tyson
Sat 14 Apr 20:40 NFT3 p11
The ticket price for this screening is £6.50 and under 25s can book tickets in advance for £3.
A Fistful of Dollars
Thu 19 Apr 14:30 Studio p16
This matinee is cancelled. We apologise for any disappointment.
African Odysseys
Sat 21 Apr NFT3 p34
Please note the Joint ticket available with all three programmes is £15 only, with no concs or members' discount available.
Africa Goes West: The Black Cowboy
Sat 21 Apr 16:00-18:00 NFT3 p34
Please note this event will take place in NFT3.
Funday Preview: Mary and the Witch's Flower
Sun 22 Apr 12:30 NFT1 p49
We are delighted that actress Morwenna Banks will introduce this screening to talk about her voice work on the film.
Once Upon a Time in America
Sun 22 Apr 17:40 NFT1; Sat 28 Apr 17:50 NFT1 p32
Please note this digitally restored version is 4k. The correct ticket price for concs is £12 and not £13 as listed.
Preview: Beast + Q&A
Tue 24 Apr 20:15 NFT1 p7
We're pleased to confirm that the film's director Michael Pearce will take part in the post-screening Q&A.
Preview: The Wound
Wed 25 Apr 20:40 NFT1 p7
This has been given a 15 certificate.
Working Class Heroes Day - Sat 14 April
On screen and behind the camera, working-class talent has created some of the finest moments in British cinema. This unique day of events and screenings will pay tribute to the gifted modern actors and filmmakers who built their careers without contacts or cheque books to become role models.
Live onstage interviews will spotlight award-winning figures who broke onto the screen from working-class backgrounds. Actors and filmmakers including Lesley Manville, Maxine Peake, Asif Kapadia, Johnny Harris, Daniel Mays, Naomi Ackie, Cathy Tyson, Craig Parkinson and Frank Cottrell-Boyce will all be present to talk about their careers and offer guidance to anyone building their own.
Elsewhere in the schedule, more live events will feature representatives from leading drama schools, casting directors and industry decision makers - while panel discussions will unpick the complex matter of what it means to be working class in 21st-century Britain. And the day is completed by a series of screenings of key films. The result will be a celebration that ends with a question - can working-class talent still thrive in British film in 2018 and, if not, what needs to change?
The Blue Room will be open throughout the day as a free and informal space to meet, relax and exchange ideas. From lunchtime, representatives of drama schools including RADA will be available to talk to young actors. In the afternoon, there will be free screenings, including the acclaimed documentary The Acting Class, starring Maxine Peake and Christopher Eccleston, attended by directors Deirdre O'Neill and Mike Wayne.
Onstage events are ticketed individually at £5/£3 for under 25s.
A multi-ticket offer is also available including 4 onstage events for £10/£6 for under 25s.
Please note the screenings of Shifty, Second Coming and Mona Lisa can be booked separately - tickets £6.50 or £3(U25s)
Maxine Peake: The Keynote Interview
11:00 - 11:45 NFT1
Delivering extraordinary performances across film, TV and the stage, Maxine Peake is one of the best loved actors in modern Britain. Her story began in a working class family - and keeping class on the agenda at the height of her success has made her a role model. In this keynote live interview to launch Working Class Heroes, she will talk about acting, directing, and how class still defines British life - and why things have to change.
Best in Scene
12:05 - 13:15 NFT1
2018 sees young working class actors dealing with vanishing roles and huge financial pressures. Here we offer a roadmap through the crisis with actor Craig Parkinson, leading casting directors Shaheen Baig and Des Hamilton, the makers of acclaimed documentary The Acting Class and drama educators including RADA, The BRIT School, Diversity School, the National Youth Theatre and Open Door.
The Acting Class Live: Lesley Manville and Naomi Ackie
14:10 - 15:20 NFT1
Even in the current climate, actors from working class backgrounds keep delivering incredible screen performances. 2018 has seen Lesley Manville Oscar nominated for her role in Paul Thomas Anderson's Phantom Thread as well as starring in hit BBC comedy Mum. And after a stellar debut in Lady Macbeth, Naomi Ackie was named Most Promising Newcomer at this year's BIFAs. Here, we bring together two brilliant actors in a unique masterclass to celebrate working-class talent.
How to Make It: Vicky McClure, Johnny Harris and Asif Kapadia
15:50 - 17:10 NFT1
As well as on-screen stars, film and TV needs great working class voices as storytellers. In this very special onstage event, three award-winning actors and filmmakers join us to reveal how and why they stepped behind the camera - Johnny Harris, writer and star of the BAFTA nominated Jawbone, Line of Duty's Vicky McClure, now forming her own production company, and Asif Kapadia, Oscar-winning director of Amy and Senna.
Class and the Greenlight
12:10 - 13:20 NFT3
What happens to a film industry when working-class people are locked out of roles as decision-makers? Which movies are made and which are not? An expert panel talks frankly about how to break the class ceiling at the top of British film, including producers Rebecca O'Brien (I, Daniel Blake), Robyn Slovo (Tinker Tailor Soldier Spy), Mia Bays (Shifty), Derrin Schlesinger (Four Lions), and director Shola Amoo (A Moving Image).
Who Is the Working Class Hero?
16:10 - 17:20 NFT3
In 2018, what does it mean to be working class anyway? After years of austerity, have zero hours contracts, Grenfell and the end of social mobility remade the working class - as modern, multi-racial and ready for change? All this and more will be discussed in a live conversation led by writer Frank Cottrell Boyce and Dr Faiza Shaheen, Director of thinktank CLASS, with a panel of researchers, commentators and activists.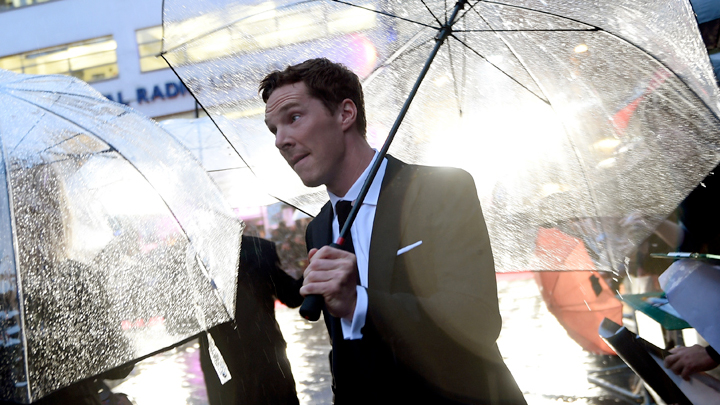 BFI Membership
Join now for priority booking and ticket discounts.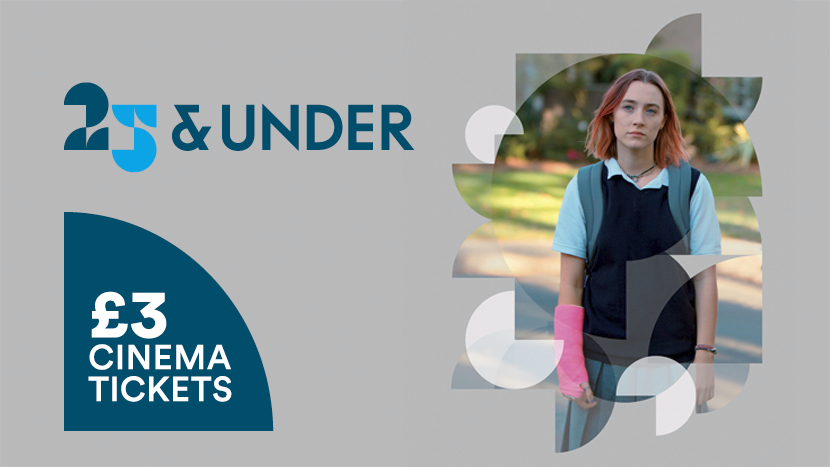 25 and under
If you're aged 16 to 25, head down to BFI Southbank and grab on the door tickets for just £3.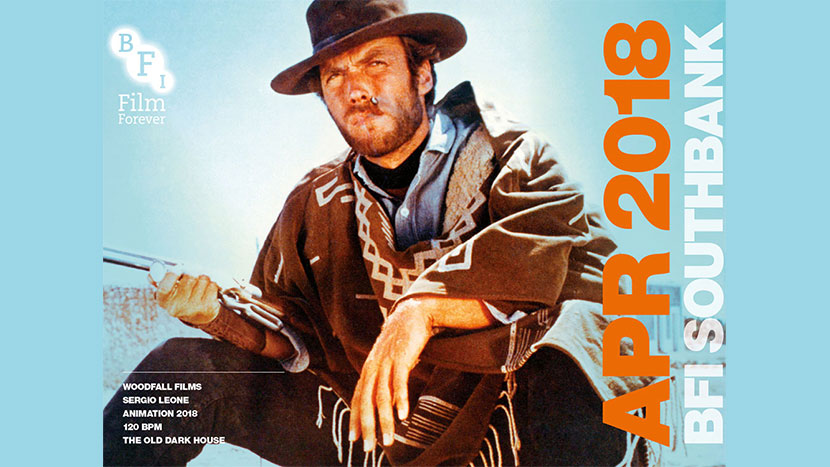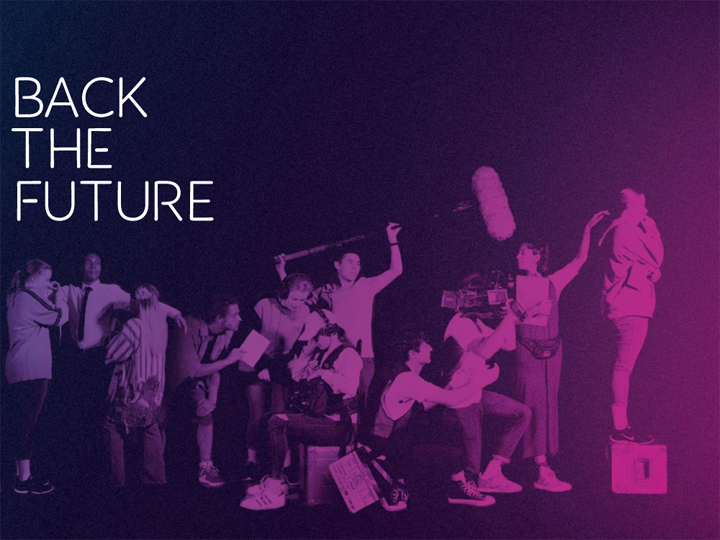 Get behind the next generation by helping us raise £1 million for BFI Education.