Petite Maman
Céline Sciamma's latest film is her most precious yet.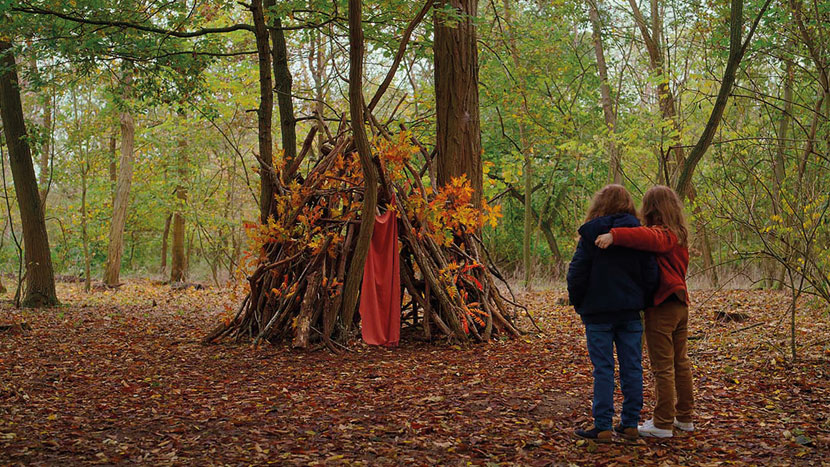 Director

Céline Sciamma

With

Joséphine Sanz, Gabrielle Sanz, Nina Meurisse, Stéphane Varupenne

France 2021. 73min

Digital

Certificate

U

English subtitles

A MUBI release
Céline Sciamma returns to her roots with another beautifully crafted coming-of-age story. Eight-year-old Nelly is bundled into her car with her parents and taken to help pack up her recently deceased grandmother's house, the home her mother grew up in. As her parents fill boxes and sift through possessions, Nelly traces her mother's childhood steps, exploring the woods surrounding the house. Here she runs into Marion, a little girl building a hut out of branches. Marion is eerily similar to Nelly in both looks and spirit, and the two girls immediately click. Céline Sciamma (Portrait of a Lady on Fire, Girlhood) evokes great tenderness and draws out astonishing performances from her young actors to create a magical, delicate fairy-tale of a film that will leave you with goose-bumps.
Kimberley Sheehan, Events Programmer