Outside In + intro by author Allan Sutherland
Outside In
+ intro by author Allan Sutherland
Dwoskin's autofictional comedy about life among the non-disabled moves from documentary to the surreal.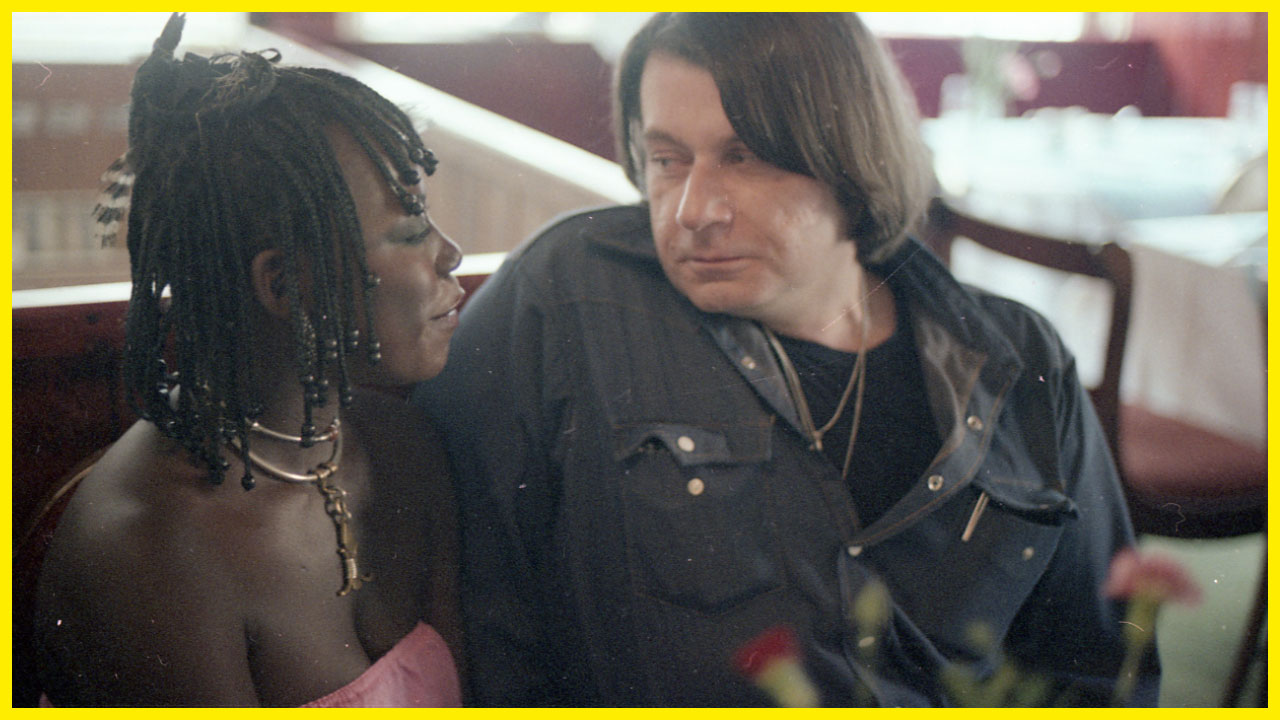 Director

Stephen Dwoskin

With

Olimpia Carlisi, Beatrice Cordua, Stephen Dwoskin, Merdelle Jordine

West Germany 1981. 110min

Digital premiere
A comedy about life among the non-disabled, with Outside In (1981) Dwoskin turned the camera's gaze upon himself, to show the full variety of reactions that his disabled body provoked, from horror to pity to awkwardness. "I tend to forget that my disability is seen as abnormal by the greater part of society", he once said.
Shot on location in Dwoskin's adoptive home in London, and drawing on experience, Dwoskin called Outside In 'a combination of memories from the visual diary of a disabled person'. Raymond Durgnat wrote of its 'abrupt switches between documentary interest and fiction, jokiness and lyricism, slapstick and sadness'.
"To some people", Dwoskin recalled, "it was disturbing because it broke into some of the taboos regarding people with disabilities especially in areas such as sexuality." The result is Dwoskin's most entertaining and accessible film.
"Dwoskin is inexplicable. Beyond analysis, description, exegesis. With an impertinent, unprecedented, truly radical ease, he goes beyond the structured, intelligent, intelligible words that could be uttered on his films. So much oratorical precaution to arrive at this: all I want to announce – yes, as good news, a last-minute surprise – is that the death of cinema is temporarily postponed, and that there is still a filmmaker." – Louis Skorecki, "Dwoskin: le dernier cinéaste", Cahiers du cinéma, July–August 1982
Winner of the 1982 Prix L'Age d'Or.
Outside In will be introduced by Allan Sutherland, author of the landmark book Disabled We Stand, published in the year the film was made.
We will be presenting this in Digital 2K rather than 4K.
Biography
Allan Sutherland is a writer, performer, disability arts activist and leading historian of disability arts. In 1981, with Stephen Dwoskin, he programmed for the National Film Theatre 'Carry On Cripple', a season of feature films about disability, the UK's first such. He created the Chronology of Disability Arts and, with Tony Heaton, developed the thinking behind what would become the National Disability Arts Collection and Archive.