Nightmares and Daydreams: A Centenary Celebration of Screenwriter Nigel Kneale
Join us for a centenary celebration of a visionary writer who enthralled and terrified audiences.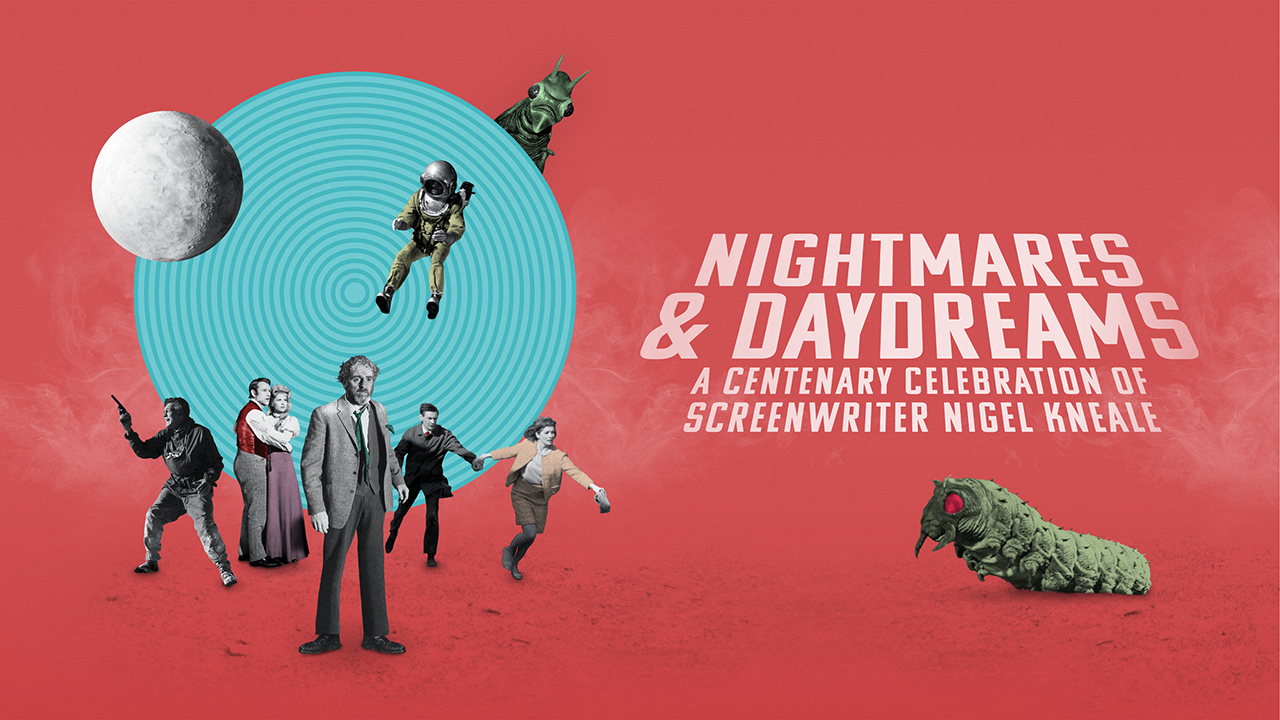 'It's chilling, when you think about it, how prophetic this piece is'
– Brian Cox on The Year of the Sex Olympics
Nigel Kneale was born the same year the BBC launched – and it was there that he found the first outlet for his considerable talents, especially when paired with producer-director Rudolph Cartier. They collaborated on a number of landmark dramas and were credited with creating (or at least defining) adult drama on British TV. Kneale's forte was delivering tense thrillers, often with a sci-fi or horror slant, which enthralled and terrified viewers and also brought him to the attention of Hammer Film Studios. When they adapted his first Quatermass serial for the big screen the film's success convinced them to pursue other dark-themed projects, and the Hammer Horror brand became globally famous. This season, in conjunction with Picturehouse, marks the centenary of a visionary whose writing influenced the likes of John Carpenter, Stephen King and Ben Wheatley.
Dick Fiddy, season programmer