Histories of the land
The Music Room
Jalsaghar
A poetic elegy to the dying feudal class, seen through the prism of an ageing landlord's existence.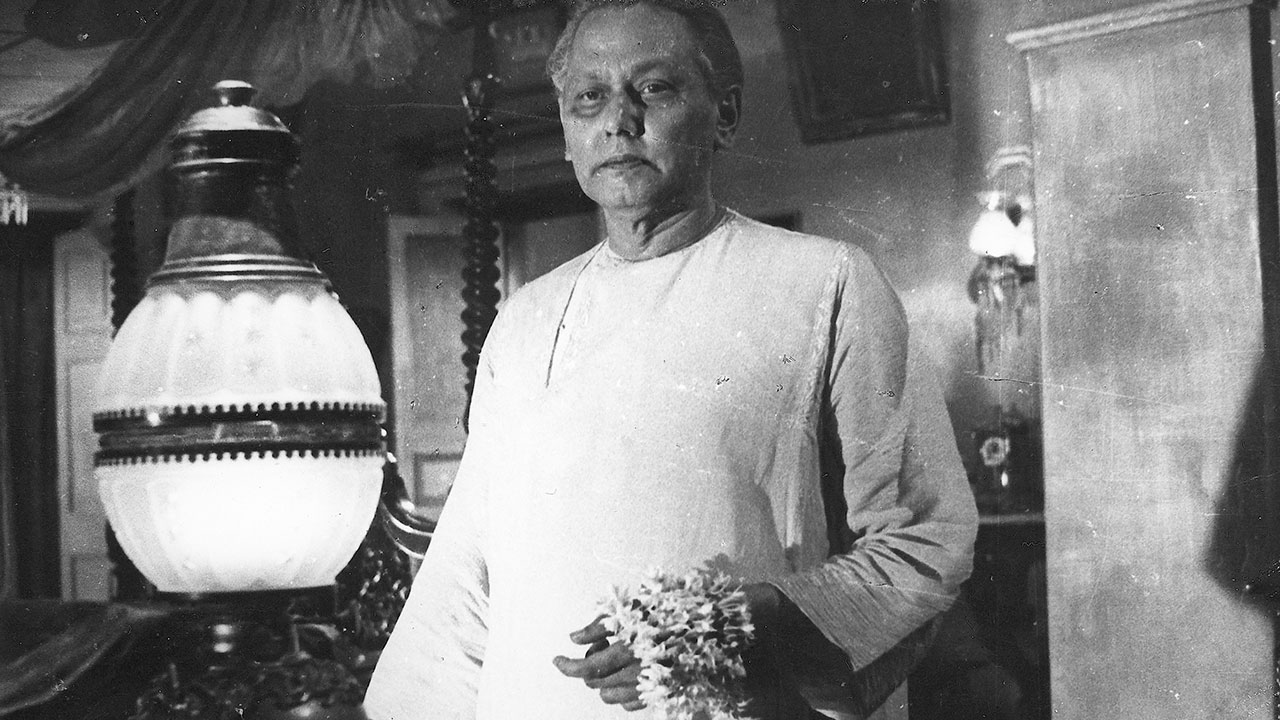 Director

Satyajit Ray

With

Chhabi Biswas, Padma Devi, Pinaki Sen Gupta

India 1958. 100min

Digital

Certificate

PG

English subtitles
An aged feudal lord's obsession with his past glory and his music room is powerfully conveyed by the doyen of early Bengali cinema, Chhabi Biswas. In a rapidly disintegrating estate, the zamindar hosts a music soirée to salvage his reputation from the crass but rich traders around him. Ray's compelling psychological and class drama is interspersed with riveting music and dance performances.