Morons from Outer Space
Mike Hodges, Griff Rhys Jones and Mel Smith seek to prove that there are no other intelligent life forms out there.
Sadly, due to unforeseen circumstances, Mike Hodges and actor Griff Rhys Jones are no longer able to attend the screening on Friday 6 May for a Q&A.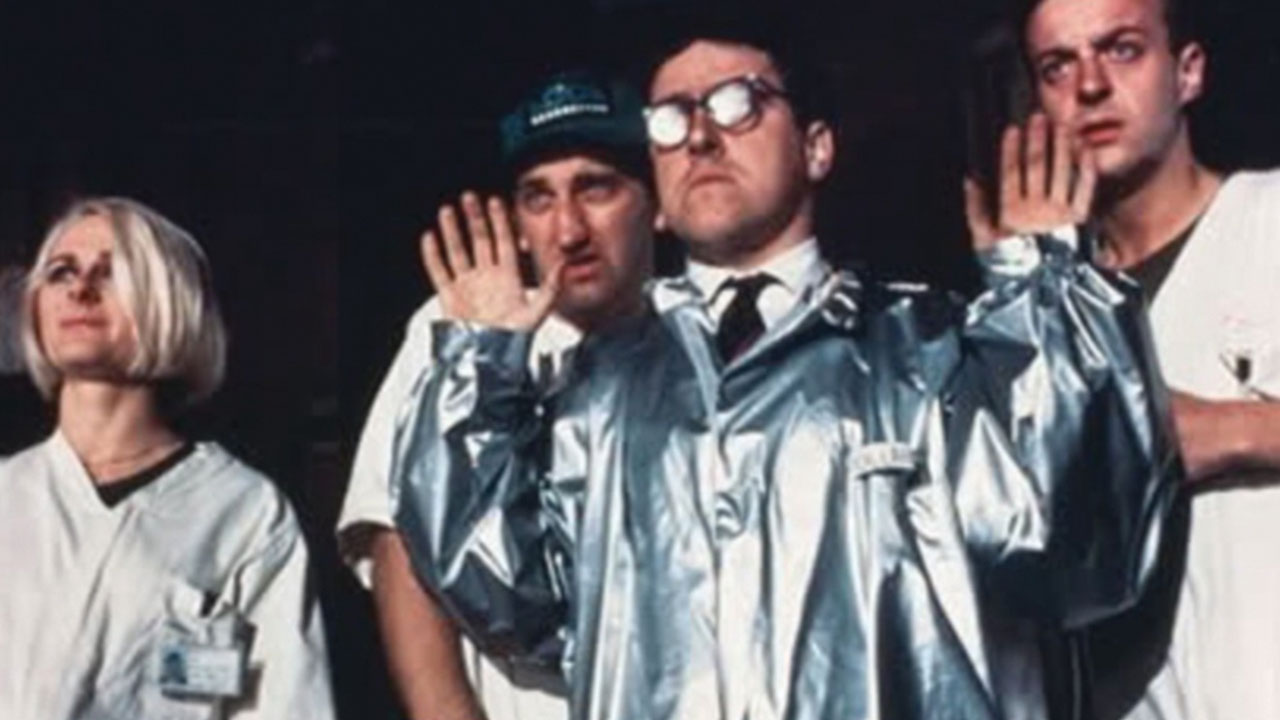 Director

Mike Hodges

With

Griff Rhys Jones, Mel Smith, Joanne Pearce

UK 1985. 86min

Video

Certificate

PG
Mel Smith and Griff Rhys Jones' premise that aliens entering our galaxy might actually be moronic immediately appealed to Hodges. If the current state of our civilisation is projected into the future it's a 50/50 chance they would be. Originally panned by UK critics (not so in other countries), the film has since been reappraised (and has a book devoted to it).
+ World in Action: The Flipside
Director

Mike Hodges

ITV 1964. 25min
World in Action was a hard-nosed investigative programme. This episode takes a look at the dodgy practices of the 1960s pop-music world, with a cast of characters worthy of Dickens.