Metropolis
Fritz Lang's groundbreaking 1927 masterpiece offers sublime dystopian visions.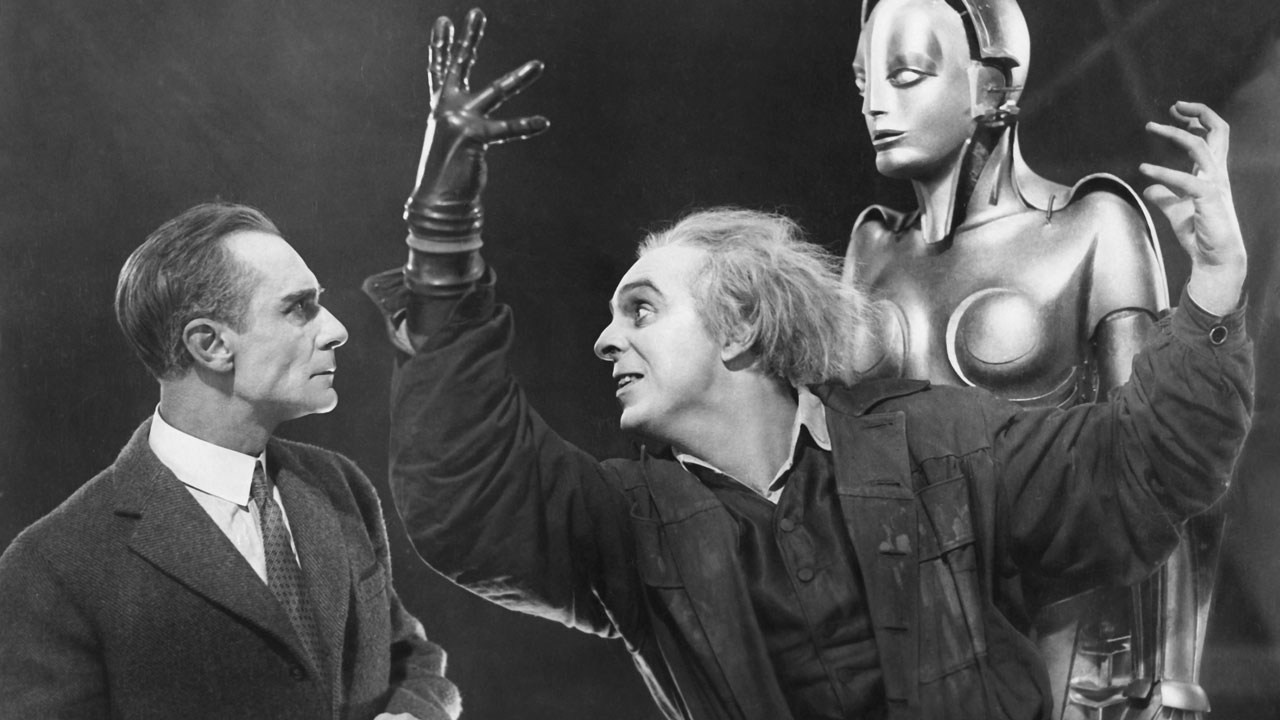 Director

Fritz Lang

With

Brigitte Helm, Alfred Abel, Gustav Fröhlich

Germany 1927. 149min

Digital

Certificate

U

English subtitles

With live piano accompaniment, otherwise recorded score
Fritz Lang's vision of a futuristic city where workers toil like machine components to sustain the pleasure-seeking lifestyle of a ruling elite was the grandest sci-fi of the silent era – and for many years thereafter. Written by screenwriter Thea von Harbou (Lang's wife), the story follows Freder, wealthy son of a city master, and Maria, spiritual leader to the workers, in their attempts to heal a divided society. The inventor Rotswang's transformation of a robot into Maria's doppelganger to stir violent revolution endures as one of cinema's most memorable scenes. Bowie would return to the film numerous times for inspiration, most fully in the dystopian sci-fi of Diamond Dogs.
The screening on Sunday 30 January will feature a live piano accompaniment by Costas Fotopoulos
Also available on BFI Player.
See more silent cinema.