BFI Member Picks
BFI Members share their go-to film, the one to watch on a desert island, along with reasons why you'd never tire of watching it.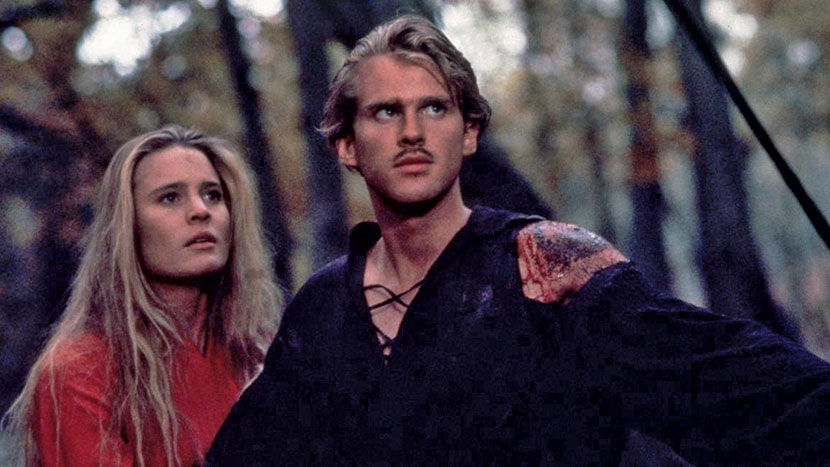 Share your Member Pick
Share your choice with us and your film could be the next to be screened in our regular strand exclusively for BFI Members and guests at BFI Southbank.
Share your Member Pick
Member Picks screened so far
Moonlight
October/November
"I love it because the story is something special and was something not seen as much before, and it brought attention to people who need it and want it."
- Maddie Barnes, BFI Member
Moonstruck
September 2021
"One of the few films I can watch over and over and love more each time…. From the anticipation of the emotion - the smiles and the tears - to the sheer magnetism of the leads which never diminishes."
- Rachel Kolsky, BFI Member
Almost Famous
August 2021
"Ever since I first watched the film, I've wanted to see it on the big screen - it is MADE for cinematic viewing!"
- Elise Czyzowska, BFI Member 
Rumble Fish
July 2021
"A dreamy coming-of-age film, soundtracked by Stewart Copeland."
- Katie Sawyer, BFI Member
Booksmart
May 2021
"It's hilarious and just wonderful! It's such a great film in terms of representation, and not clichéd at all."
- Emilie Cunning, BFI Member
The Fisher King
February 2020
"It's a surreal and touching film about love, grief and redemption."
- Thomas Harrington, BFI Member
The Princess Bride
January 2020
"It has a dreamlike timelessness that makes it perfect escapism."
- Charlotte Harrison, BFI Member
Home Alone
December 2019
"Home Alone delivers a sack full of whole laughs for the family and offers a nostalgic reminder to always be careful what you wish for!"
- Sam Evans, BFI Member
Dirty Dancing
October/November 2019
"Feminism, heroism and romance all in one tremendous fairytale package with dancing, and soul music."
- Andrew Ormerod, BFI Member
American Graffiti
September 2019
"A must-see classic."
- Robert Smith, BFI Member
Kiss Me Deadly
July 2019
"It's a great example of classic film noir, my favourite movie genre."
- Almaz Anderson, BFI Member
Bagdad Café
June 2019
"A desert road from Vegas to nowhere… is the opening refrain to this magical and mysterious tale of love, loss and sisterhood, which sees lonely souls discover a better place."
- Kezia Cox, BFI Member
Wake in Fright
May 2019
"It's funny and compelling. It captures the toxicity at the heart of booze culture. It has a strong claim to being the best film many people have never heard of."
- Steven Hall, Champion Member
Into the Wild
April 2019
"It takes you on a journey, and you forget the world around you. Brilliant acting… The best book adaptation in the last 20 years!"
- Florian Koss, BFI Member
Ferris Bueller's Day Off
March 2019
"The characters and the gags are great. It has a lot of heart and there's nothing to dislike about it."
- Jorin Zankl, BFI Member
Die Hard
December 2018
"As well as being a seminal action film, it's also one of the best Christmas movies of all time."
- Steve Summers, BFI Member
In the Bleak Midwinter (aka A Midwinter's Tale)
Oct/Nov 2018
"It's so witty, and mad and British."
- Rachel Brock, BFI Member
Repo Man
Sept/Oct 2018
"I wore out the VHS copy I had at university as I loved its oddness. It deserves an outing on the big screen."
- David Ahmad, BFI Member
Nights of Cabiria
August 2018
"The plot might sound cheesy, but Fellini maintains a distance which prevents any mawkishness."
- Gerry Leversha, BFI Member
Highlander
July 2018
"This 80s action flick, with a soundtrack by Queen, will keep you entertained."
- Ben Jones, BFI Member
Oldboy
June 2018
"This is one of the most incredible films I've ever seen, and I'd love to see it on the big screen!"
- Jack Barry, BFI Member
Mad Max
May 2018
"Mad Max is the bad boy of the Australian New Wave… The film's anamorphic widescreen cinematography needs to be truly appreciated on the big screen, with the sound cranked up."
- Martyn Conterio, BFI Member
ABBA: The Movie
April 2018
"A go-to, feel-good movie set against the soundtrack of the band that defined the late 70s pre-punk sound and is more popular than ever today."
- Keith Mansfield, BFI Member
The Adventures of Priscilla, Queen of the Desert
March 2018
"A sassy, screwball script with great performances. Felicia (Pearce) says it all: "You'll laugh so hard your lashes will curl all by themselves."
- Leon Louis, BFI Member
The Breakfast Club
February 2018
"I love to return to my youth with this seminal teen movie starring the top 'Brat Pack' icons of the 80s."
- Pilar Orlando, BFI Member
Jaws
December 2017
"I love everything about this film - the storytelling, the cast, the music - and I still jump at the same moments no matter how many times I see it."
- F Rodrigo, BFI Member
Eraserhead
October 2017
"Such a surreal film. I remember watching it over and over and becoming more enthralled with each viewing."
- Cheng Tju Lim, BFI Member
Amelie
July 2017
"Bright and whimsical, and filmed with dazzling virtuosity, Amelie is the very definition of feel-good."
– Richard Pickard, BFI Member
Oklahoma
May 2017
- suggested by Ray Deahl, BFI Member
Fat City
March 2017
"It's a beautiful, witty and sad film. The actors bring so much emotional weight to their characters, and the ending is perfect. This is one of the best and most undervalued films of the 70s."
– Philip Concannon, BFI Member
Sweet Smell of Success
January 2017
"The dialogue snaps and crackles. Burt Lancaster mesmerises and Tony Curtis gets his chance to prove what a good actor he is. A truly extraordinary film."
– Gavin Arthur, BFI Member
The Lady Vanishes
December 2016
Born Yesterday
September 2016
"Judy Holliday's exceptional performance as Billie says so much about the contradictory messages of what it was to be a woman in Cold War America."
– Matthew Motyka, BFI Member
Rear Window
August 2016
"This film holds a mirror up to our own voyeurism and inadequacies. By turns witty and scary, but always gripping - it's truly perfect."
– Dion Blackler, BFI Member
Dog Day Afternoon
July 2016
"An amazing script, thrilling direction and great performances make a cracking story."
– Johnathan Storey, BFI Member
Odd Man Out
June 2016
"This is the greatest Irish political thriller on film, with a taut and tense plot and amazing performances."
– G Benson, BFI Member
Point Blank
May 2016
"Lee Marvin's performance is superb!"
– Alan Watson, BFI Member
Local Hero
April 2016
"Magical, funny, sad, wistful."
– John Hackett, BFI Member
A Man For All Seasons
March 2016
"I never get tired of watching it!"
– David Ogle, BFI Member
The Women
January 2016
"I would so like to be able to bring my daughters to a screening of this film."
– Tracey Phillipson, BFI Member
The Thing
December 2015
"This film scared, repulsed and thrilled me in equal measure when I first saw it. Great setting, actors, special effects and a fantastic ending. A classic early Carpenter."
– Pam Creais, BFI Member
Groundhog Day
October 2015
"This very clever and funny film, with Bill Murray at his best, introduced me to the American phrase, 'It's a Doozy!'"
– Tracy Richardson, BFI Member
Lost in Translation
September 2015
"I love how being in a strange city connects these two lost souls."
– Amelia Hodgson, BFI Member
Top Hat
August 2015
"This is the quintessential Fred Astaire and Ginger Rogers movie from the historic RKO studios. A masterclass in dance and song narrative."
– Lauren Brady, BFI Member
Don't Look Now
July2015
"It's a film that continually reappraises relationships as you view it through the perspective of different ages!"
– Madelaine Cooper, BFI Member
Amadeus (Director's Cut)
June 2015
"It's pure cinema entertainment. Indulge in maybe the finest period recreation on film – 18th-century Vienna is pure opulence."
– Valentine Montagnani, BFI Member
Double Indemnity
May
"It's the perfect film noir: a complicated plot that's never predictable, two marvellous leads with electric chemistry, outstanding atmospheric cinematography and music that adds to the tense screenplay."
– Katharine Lloyd, BFI Member
Days of Heaven
April 2015
"A sublime masterpiece"
– Cristina Calatayud, BFI Member
Ghostbusters
March 2015
"The perfect blockbuster: smart and funny, with dynamite effects and rich characters. Flawless"
- Robert Mitchell, BFI Member
Pan's Labyrinth
February 2015
"This film is beautiful yet horrifying. Each time I watch it I gain something new. Sometimes it brings a tear to my eye, sometimes it make me angry and sometimes I just enjoy the adventure."
– Jonathan Love, BFI Member
Jules et Jim
January 2015
"The first French New Wave film I ever saw and I loved it – the cinematography, the music and all the characters – especially, of course Jeanne Moreau."
– Hill Harris, BFI Member
No Country for Old Men
November 2014
"A brilliant rendering of a world of no compromise."
– Leonardo Salvagnini, BFI Member
Lawrence of Arabia
August 2014
"It's a dreamlike wonder, a visual fantasy of heroic wartime myth and conflicted loyalties."
– Jacob Osborne, BFI Member
Les Enfants du Paradis
July 2014
"A masterpiece."
– Terence Thorn, BFI Member
The Big Lebowski
June 2014
"I find myself laughing at something new every time I watch it. Amazing direction and performances with countless one-liners."
– Sean Wilkinson, BFI Member
The Passenger
May 2014
"I love this film's disturbing yet romantic examination of what life would be like if you could switch places with another person."
– Lee Hill, BFI Member
The Philadelphia Story
April 2014
"Laugh out loud at this funny, feisty, feel-good film."
– Chloe Lawson, BFI Member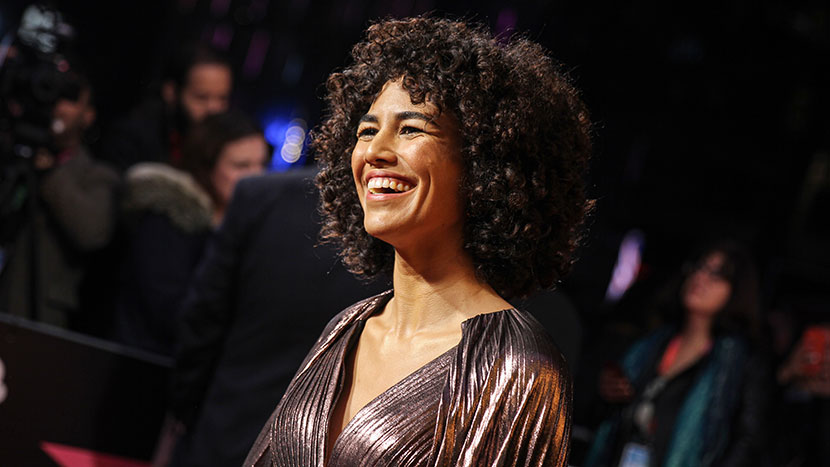 BFI Membership
Become a BFI Member from £37 to enjoy priority London Film Festival booking as well as other great benefits all year round.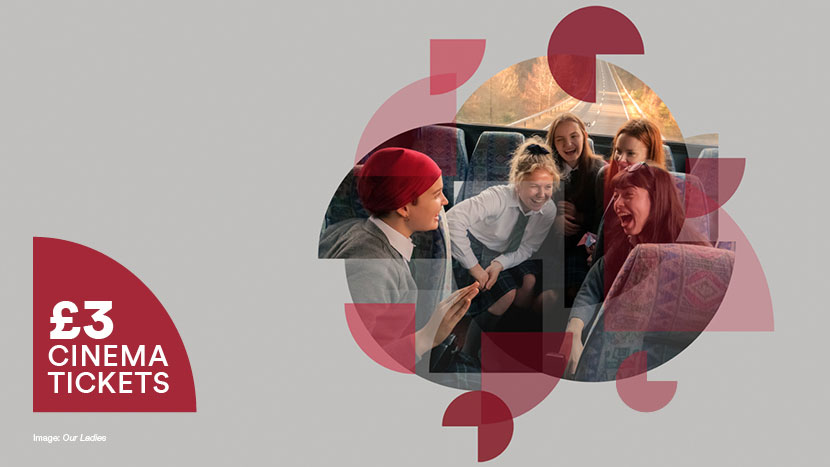 25 & under
If you're aged 16 to 25, you can get £3 cinema tickets at BFI Southbank to any film, any time.
BFI Southbank Guide