The Mash Report
Discussion and Q&A with Nish Kumar, Michael Spicer, Rachel Parris and Desiree Burch
'Is the world now beyond satire?' Join the The Mash Report to investigate…
Become a BFI Member to enjoy priority booking for all BFI and Radio Times Television Festival events.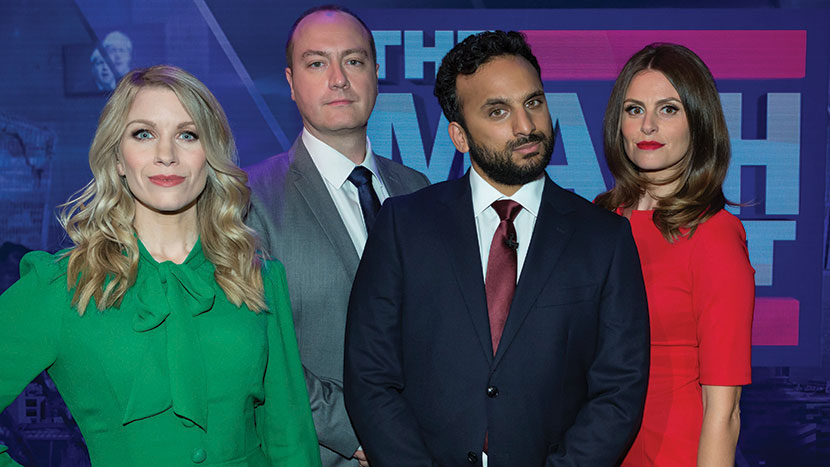 Photograph: Brian J Ritchie
Total runtime 60min
As Trump tweets and Boris blusters, we ask 'Is the world now beyond satire?' Assisted by our favourite satirical team from BBC2's The Mash Report, Nish Kumar will look back at some of the most bizarre and incredible moments from the hit TV series, as well as look forward to what might surprise and annoy us in 2020.
Tickets £15, concs £12 (BFI Members pay £2 less, concs £1.60 less)
Tickets on sale to BFI Champions and Patrons Mon 2 Mar 11:30, to BFI Members Tue 3 Mar 11:30, Radio Times readers on Wed 4 March 11:30 and to the public Tue 10 Mar 11:30.
BFI Southbank events and screenings cancelled or postponed
Due to the rapidly evolving COVID-19 pandemic, it is with great regret that we have taken the decision to close BFI Southbank.
Read more about the BFI Southbank closure


Festival calendar