Mandabi
The Money Order
This landmark film from Ousmane Sembène takes a satirical swipe at poverty, bureaucracy and colonialism.
Find out about a screening of Mandabi with a pre-recorded Q&A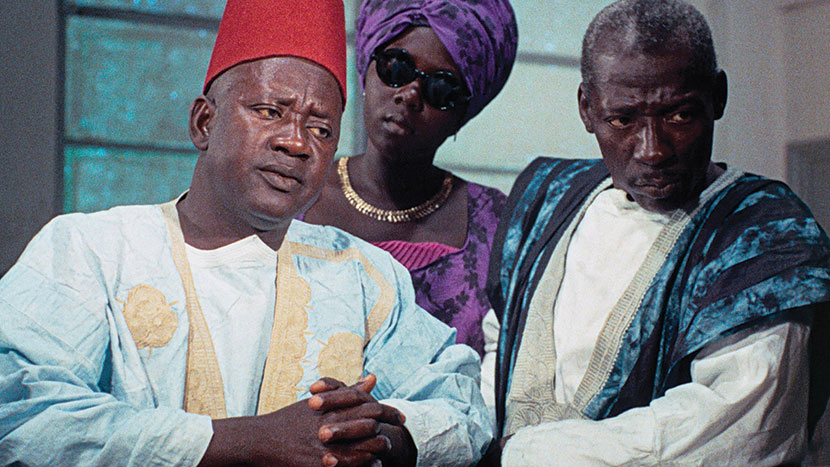 France-Senegal 1968
Dir Ousmane Sembène
With Makhouredia Gueye, Isseu Niang, Ynousse N'Diaye, Mustapha Ture
92min
4K digital restoration
English subtitles, Wolof and French with EST
Certificate PG
An Independent Cinema Office release in partnership with STUDIOCANAL
Satirising post-colonial bureaucracy and championing the potential of disenfranchised communities, this film confirms Sembène's mission for social justice. Without work and struggling to keep up appearances, Ibrahima depends on his wives to look after his home and children. With the surprise arrival of a money order he's soon on a Kafka-esque journey through the streets of Dakkar that requires him to prove his identity, second guess who might genuinely assist him and side-step the fraudsters. This highly engaging and sharp-witted drama was successful in Africa and Europe on release, and won the Special Jury Prize at Venice 1968. Particularly resonant amid contemporary reappraisals of colonialism, Sembène's second feature is a landmark of African cinema – and the first film made in Wolof.
Maggi Hurt, Advance Programme Co-ordinator
See the Seniors' matinee + intro: Mon 26 Jul 14:00 NFT1 and the screening of Sembène's Black Girl.