Edgar Wright's London After Dark
Director Edgar Wright selects the titles that helped inspire his latest film, and invites you to explore London after dark.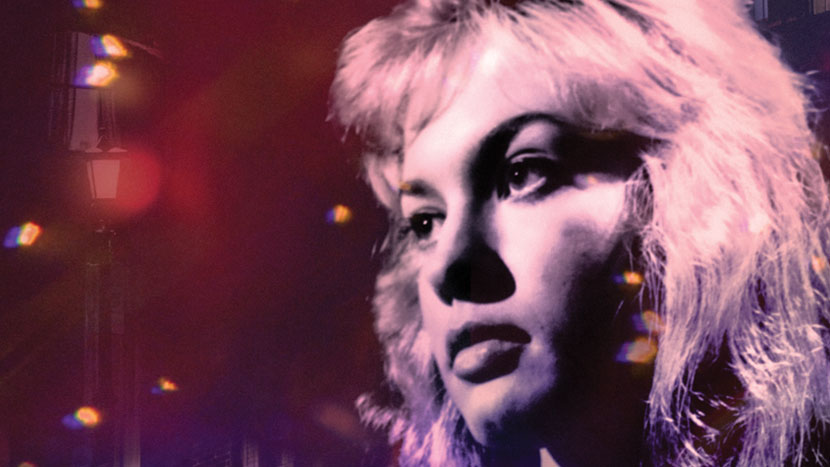 Introduction
'Don't hang around and let your problems surround you, there are movie shows... downtown'
Downtown, Petula Clark
My new film Last Night In Soho was born out of a long-held desire to fashion a story set in an area of Central London that I've worked in for the last 25 years, a district that I love and sometimes fear. The 1960s casts a long shadow on Soho and I've long been fascinated with the films of the period that peek into the darker corners of central London nightlife. This season represents a broad range of some of the films that inspired me; dramas, horrors, thrillers, even documentaries (of sometimes dubious veracity). So, as the nights get longer, disappear down some dark alleys with me...
Edgar Wright
Edgar's notes on each film
West End Jungle
UK 1961
Dir Arnold L Miller
55min
Video
15
The first of a series of ripped-from-the-headlines tabloid documentaries exposing the titillating, but more often tawdry, secrets of the oldest profession made by Stanley Long and Arnold Miller. Despite much of it being faked for the camera, it's still a spyglass back in time to the nightlife of the late 50s. Of particular note is the Café De Paris sequence, where idiotic rich businessmen are fleeced by a succession of hostesses, overpriced drinks and waitresses selling teddy bears.
+ Look at Life: Market Place
UK 1959. 9min
+ Look at Life: Rising to High Office
UK 1963. 9min
Primitive London
UK 1965
Dir Arnold L Miller
84min
Digital 15
Another Stanley Long and Arnold Miller exposé of the 'real' London, now with a Mondo Cane flavour that leaves you with whiplash as you veer from naughty glimpses of burlesque shows, to mods and rockers, to 'wife-swappers' and back again – all topped off with a very entertaining anthropological voiceover. A highly amusing peek into a Soho lost to the mists of time.
Also available on BFI Player
+ Look at Life: Goodbye Piccadilly
UK 1967. 9min
Passport to Shame (AKA Room 43)
UK 1958
Dir Alvin Rakoff
With Diana Dors, Herbert Lom, Eddie Constantine, Odile Versois.
90min
35mm
12A One of those rare B-movies that manages to live up to or even exceed the lurid promise of its title and poster. It finds an (American) London cabbie on a dangerous mission to rescue an innocent French girl tricked into prostitution, and also packs in Herbert Lom as a murderous pimp, Man Ray-style dream sequences and the first onscreen appearance of Michael Caine and Anne Reid (in a registry scene). Highly entertaining Soho hokum.
Also available on BFI Player
Beat Girl
UK 1960
Dir Edmond T Gréville
With David Farrar, Noelle Adam, Gillian Hill, Christopher Lees
89min
35mm
12A A personal favourite of mine, this exposé of late 1950s Soho and the nocturnal world of beatnik coffee shops and illicit strip joints is filled with famous faces: Christopher Lee, Adam Faith, Oliver Reed, Shirley Ann Field, as well as a would-be Bardot in Gillian Hills (a 60s Zelig-like figure of many a cult movie). Most gloriously, John Barry's first score is genuinely brilliant and much-sampled to this day.
Also available on BFI Player
The Small World of Sammy Lee
UK 1963
Dir Ken Hughes
With Anthony Newley, Julia Foster, Robert Stephens, Warren Mitchell.
107min
Digital
12A Anthony Newley stars in the Uncut Gems of early 1960s Brit cinema. He's a motormouth nightclub MC whose gambling debts are going to result in two broken legs. Thus we see Sammy run through his complicated life and loves to raise the money. A funny, gritty time capsule of 60s London, the shots of Newley legging it along Wardour Street in 1962 are worth the price of admission alone.
Also available on BFI Player
+ Look at Life: In Gear
UK 1967. 9min
Frenzy
UK 1972
Dir Alfred Hitchcock.
With Jon Finch, Alec McCowen, Barry Foster, Barbara Leigh-Hunt.
116min
35mm
A BFI National Archive print.
18
No film represents the curdling of 60s fab into early-70s drab like Hitchcock's last great shocker. While this bracingly dark thriller with the blackest of laughs represents Hitch at his most gleefully misanthropic, it's still a fearsomely entertaining proposition.
Darling
UK 1965.
Dir John Schlesinger.
With Julie Christie, Laurence Harvey, Dirk Bogarde, Helen Lindsay.
122min
35mm
15 Released in the very middle of the 1960s, this John Schlesinger film also feels like the very epicentre of the scene. Julie Christie's Diana Scott seems like the girl who has it all, but being the life of the party isn't all it's cracked up to be. Just as the sixties were about to hit full swing, this sharp satire reveals the paper-thin reality of cover-story perfection.
Peeping Tom
UK 1960. Dir Michael Powell.
With Carl Boehm, Moira Shearer, Anna Massey, Maxine Audley.
102min.
Digital. 15
Never has Technicolor felt so woozily, vividly hypnotic than in Michael Powell's controversial shocker. It's as easy to be seduced by the luscious visuals as the poor victims of Carl Boehm's psychopath are drawn into their deadly photoshoots. Dark as it is in subject matter, the blazing primary colours of Soho and Fitzrovia depicted on screen are a delight.
Also available on BFI Player
Bitter Harvest
UK 1963.
Dir Peter Graham Scott.
With Janet Munro, John Stride, Alan Badel, Anne Cunningham.
101min
35mm
12A This film takes the centrepiece of Patrick Hamilton's masterly London trilogy of novels, 20,000 Streets Under the Sky, updates it to the early 60s and then rattles through the turbulent events in a somewhat tidy 90 minutes. This simplification of the novel for maximum melodrama steers the film towards luridness, but it still has some queasily effective moments as it swan-dives into the stylings and attitudes of the period.
+ Look at Life: Coffee Bar
UK 1959. 9min
The Pleasure Girls
UK 1965.
Dir Gerry O'Hara.
With Francesca Annis, Ian McShane, Anneke Wills, Klaus Kinski.
87min.
Digital.
15 A most entertaining example of the 'young girl moves to the big city' genre that was so common in 1960s British cinema. This one is a little more wholesome and affectionate than its racy title and poster suggests, but as a snapshot of mid-60s London just before the scene explodes, it's truly fascinating. It features a cast of very fresh famous faces such as Francesca Annis and Ian McShane, a pre-Doctor Who Anneke Wills, Hammer glamourpuss Suzanna Leigh and the darkly charismatic (when is he not?) Klaus Kinski.
Also available on BFI Player
+ Look at Life: Members Only
UK 1965. 9min
Want more?
See a preview of Last Night in Soho, a screening of Last Night in Soho + Q&A with Edgar Wright, and our Big Screen Classics.
Promotional partners
Promotional offer
Bar Italia Soho – Coffee Offer
Established in 1949 Bar Italia remains 'The Queen of Cafe Culture' – Time Out London
Simply quote BFISOHO to enjoy 25% any coffee – valid until 30 November.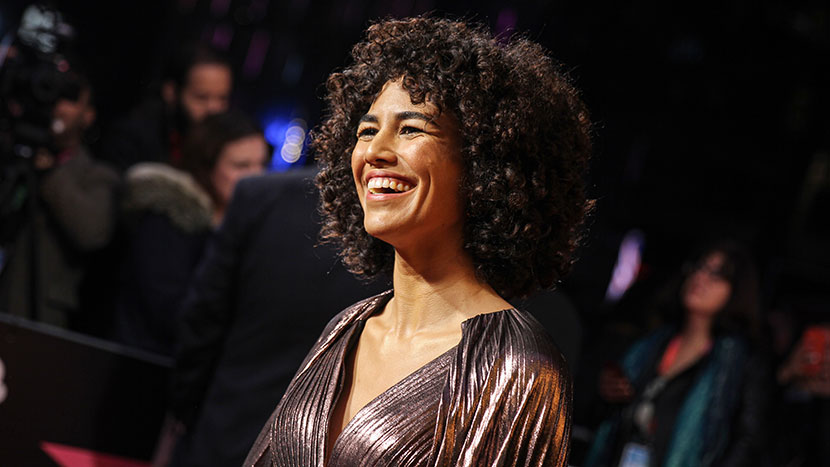 BFI Membership
Become a BFI Member from £37 to enjoy priority London Film Festival booking as well as other great benefits all year round.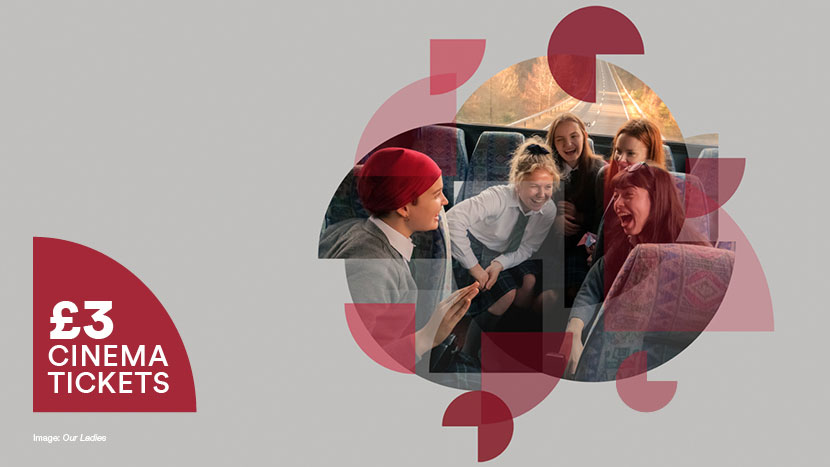 25 & under
If you're aged 16 to 25, you can get £3 cinema tickets at BFI Southbank to any film, any time.
BFI Southbank Guide