The Little Norse Prince (aka The Great Adventures of Horus, Prince of the Sun)
TaiyÔ no Ôji: Horusu no DaibÔken
Young Horus discovers a legendary sword that he must use against an ice devil who's wronged his family.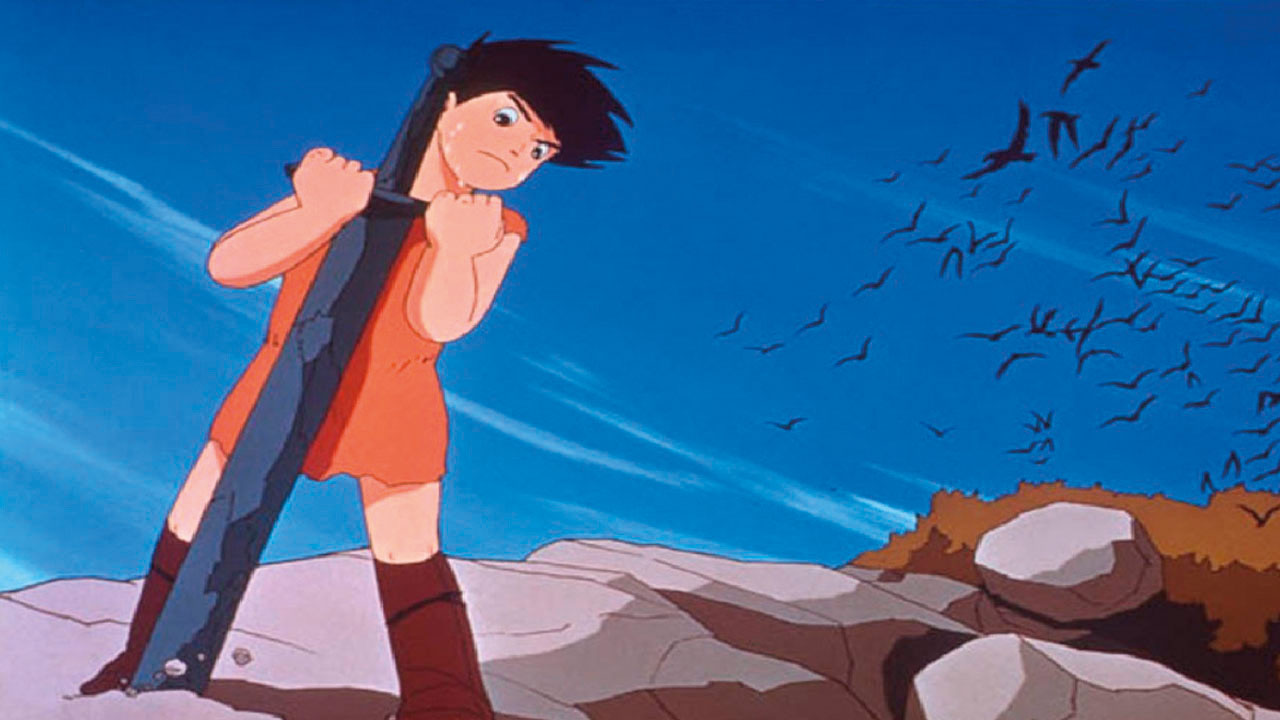 Director

Isao Takahata

With

the voices of Mikijirô Hira, Etsuko Ichihara, Eijirô Tôno

Japan 1968. 82min

Video

Certificate

U

English subtitles
In Iron Age Norway, young Horus unwittingly wakes a stone giant and pulls an ancient sword from its shoulder. Ownership of this 'Sword of the Sun' makes Horus 'Prince of the Sun' and he sets off on a quest to avenge his village, which was destroyed by ice devil Grunwald many years earlier. This magical fantasy adventure was made many years before the formation of Studio Ghibli but it features exceptional work by the future heavyweight duo Isao Takahata and Hayao Miyazaki.
Subtitled in English. An actor will read out the subtitles via headphones for younger audiences.